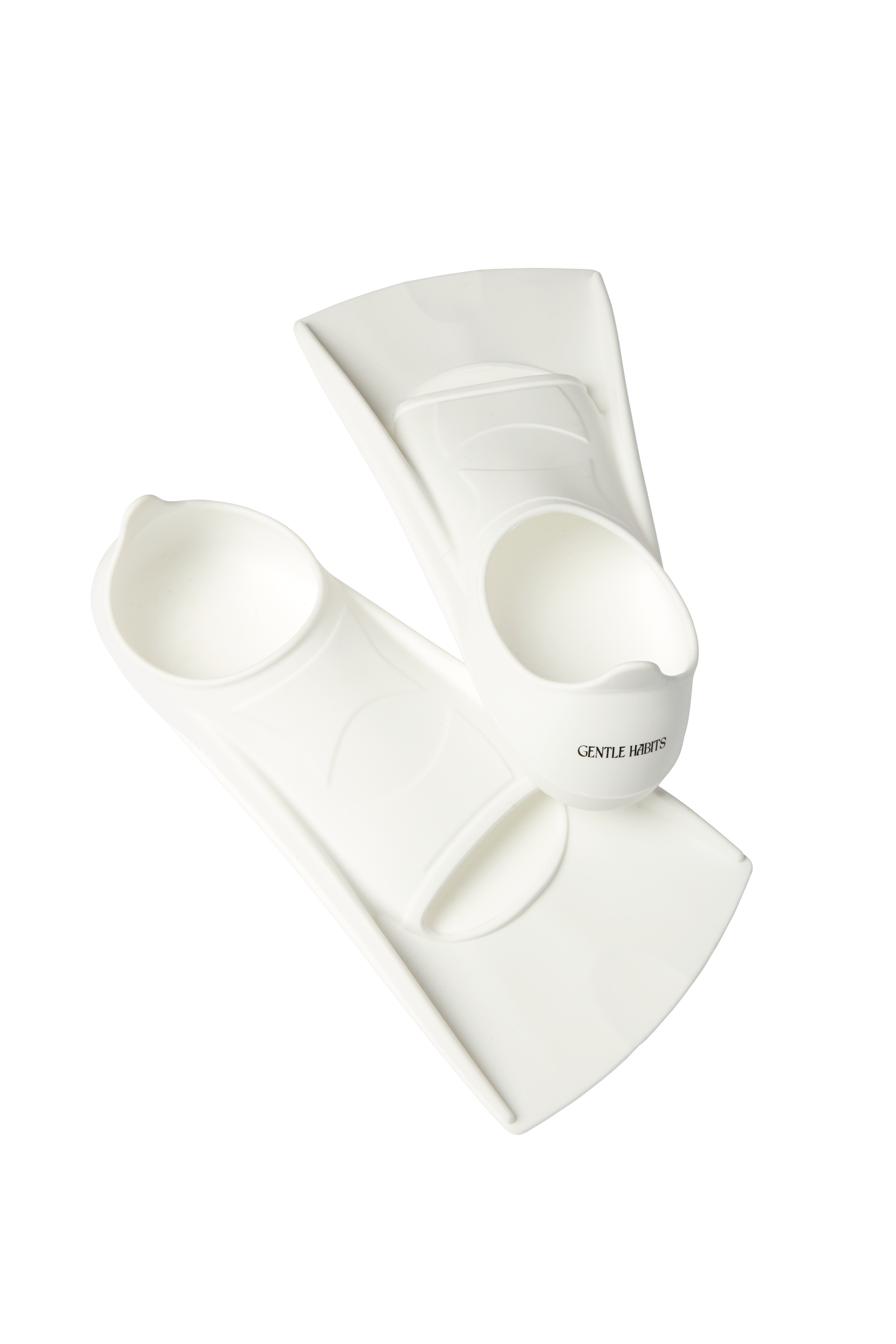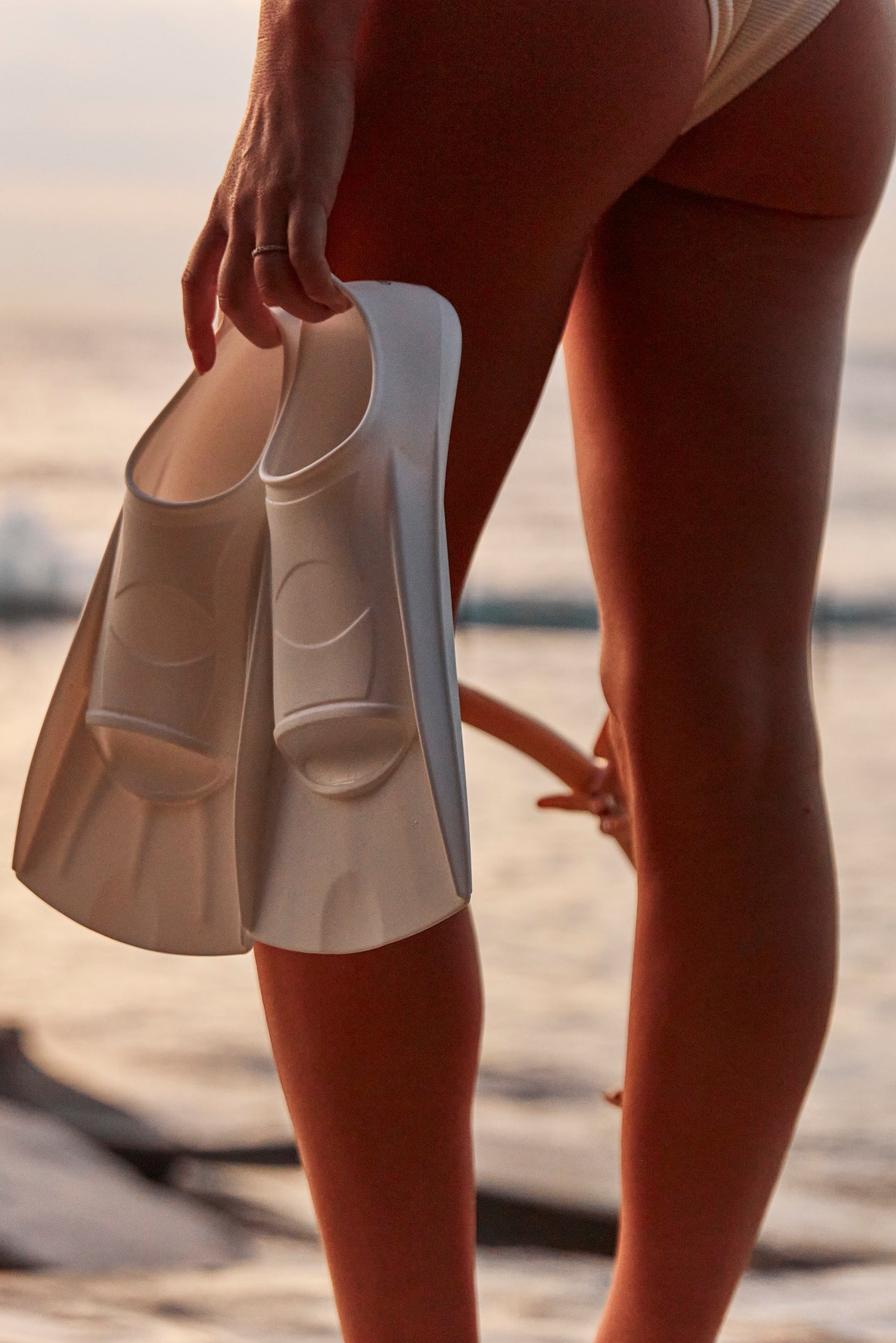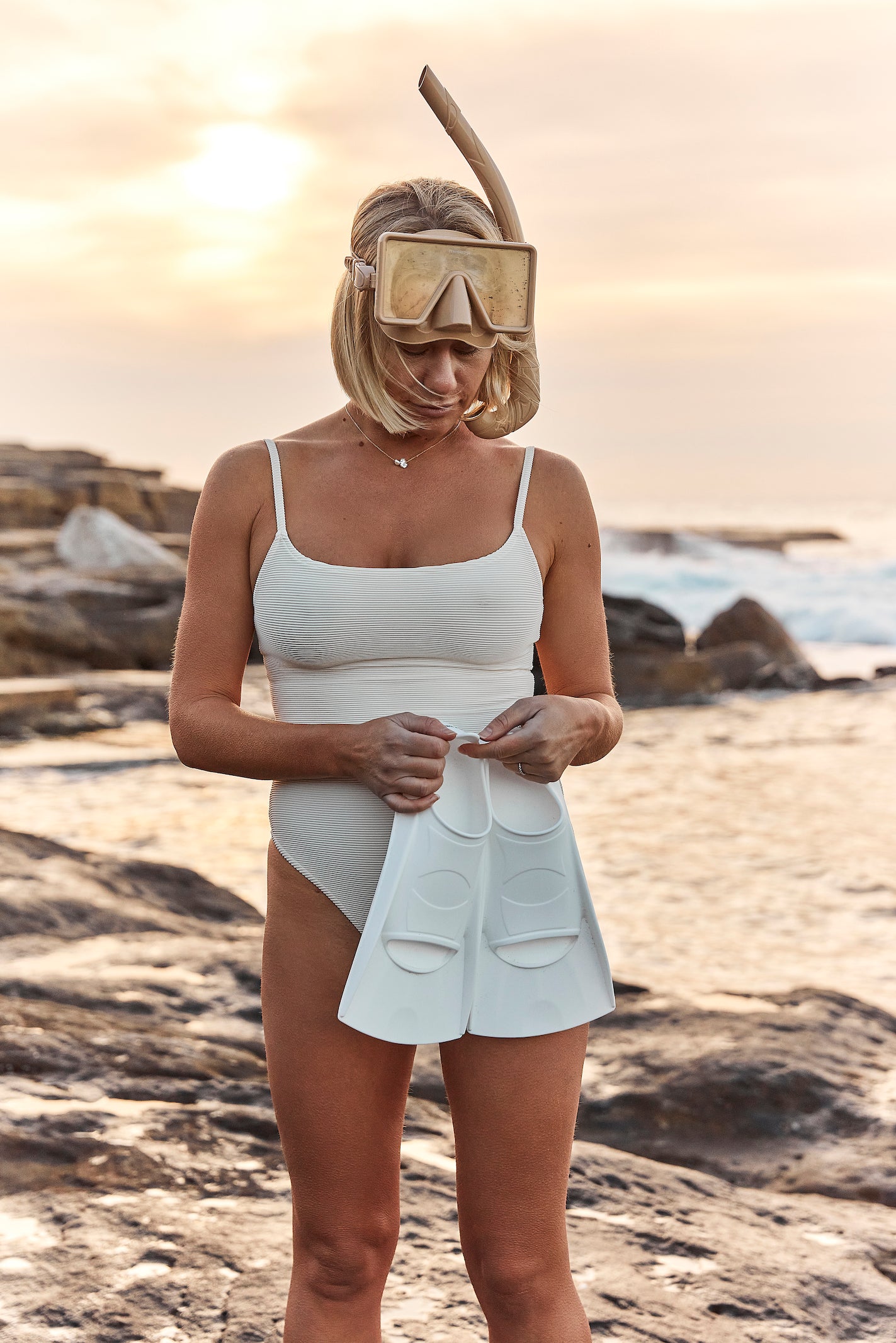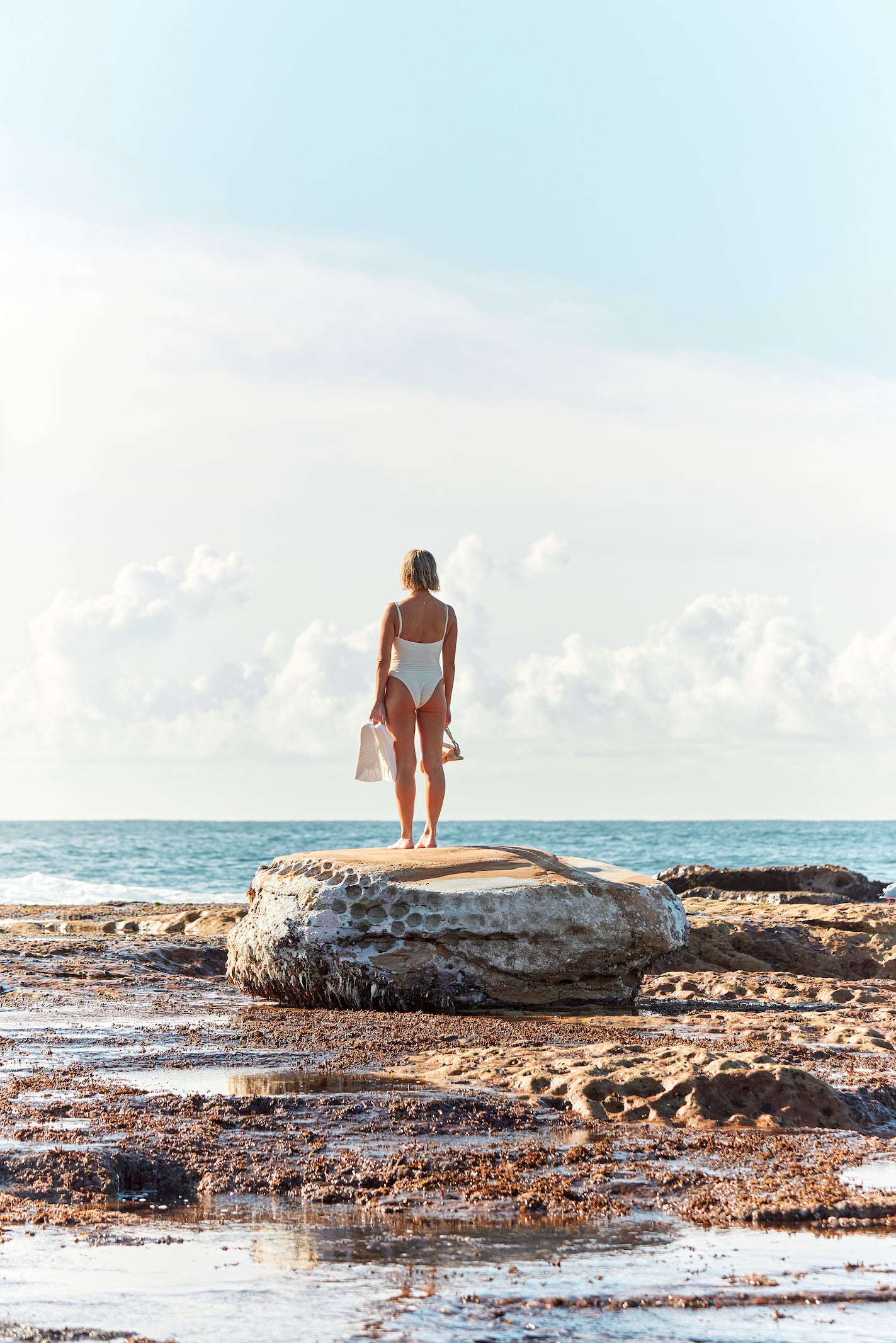 Experience underwater stillness and ritual with The Underwater Fins – the ultimate accessory for our This is Swim category.

Made from 100% rubber construction which provides lightweight power with maximum control, thanks to a comfortable foot pocket.
Fins must be tight on foot.
Comes in two sizes M (36-38)  and  L ( 39-41)
Directions
• Store out of direct sunlight in a cool dry place. If left in direct sunlight, for a prolonged period, discoloration / colour fading will occur.
• Be mindful of what items mask is stored with
• Store away from hard/sharp objects
• Avoid contact with black/dark rubber items to reduce risk of colour transference
• Keep dry after use