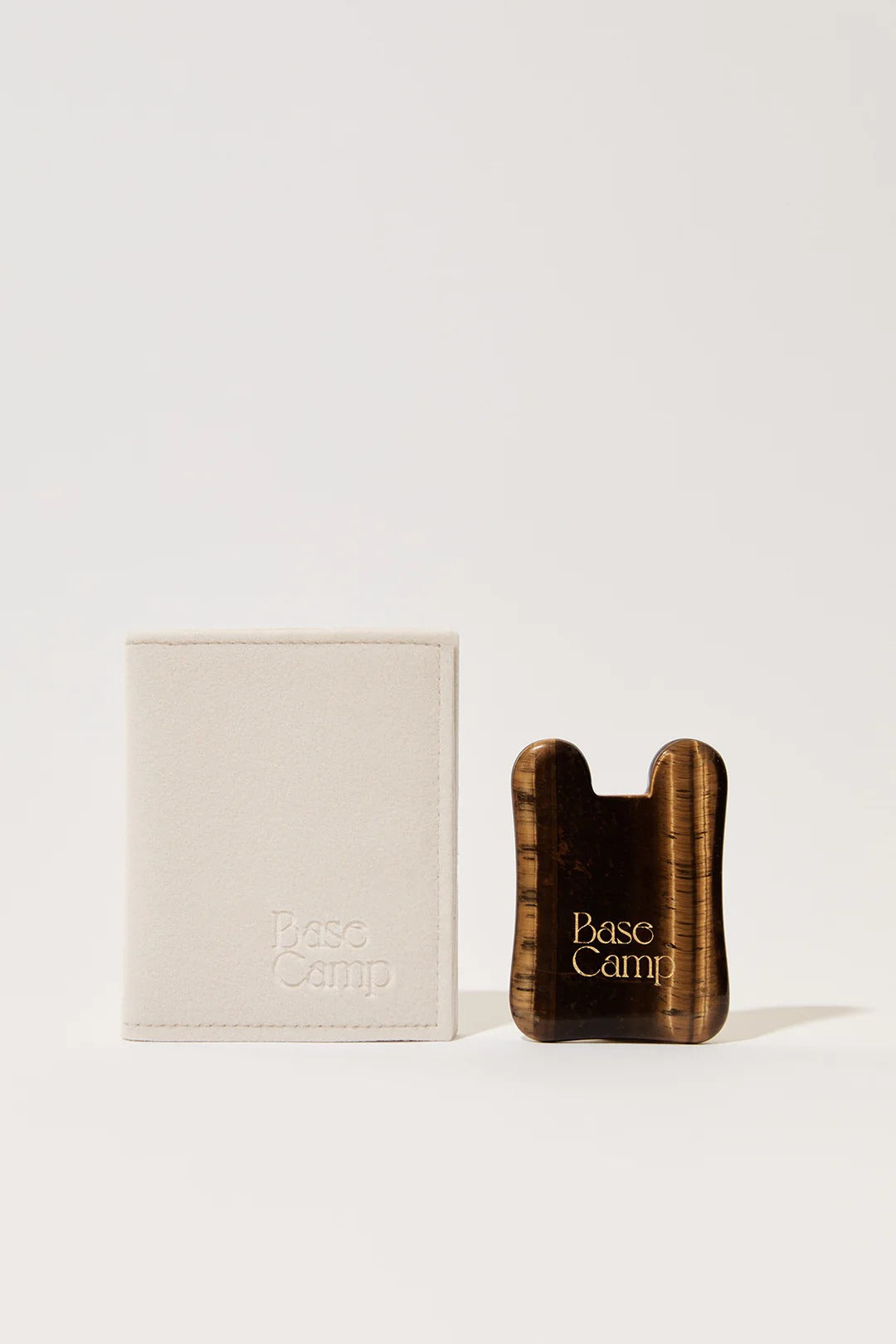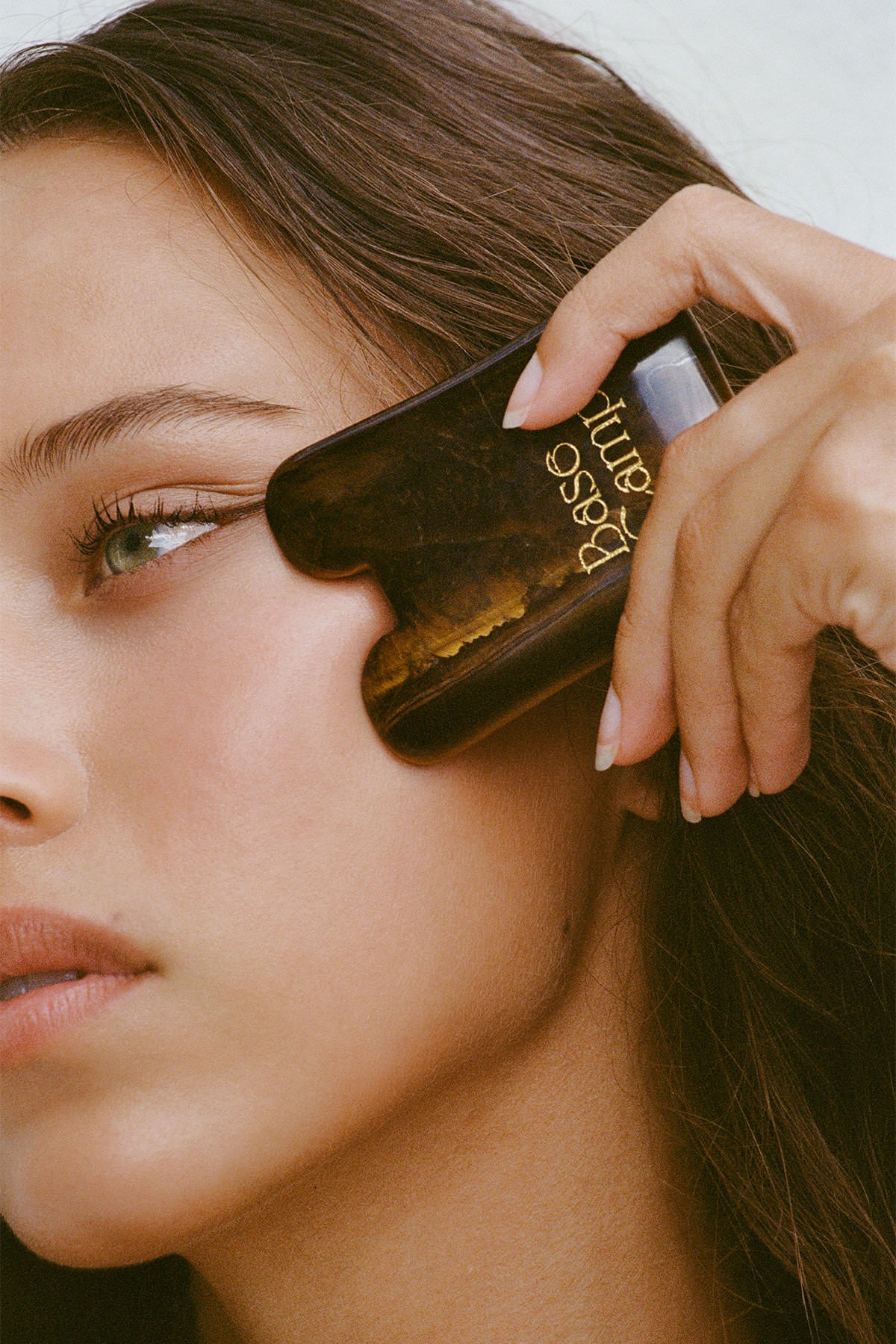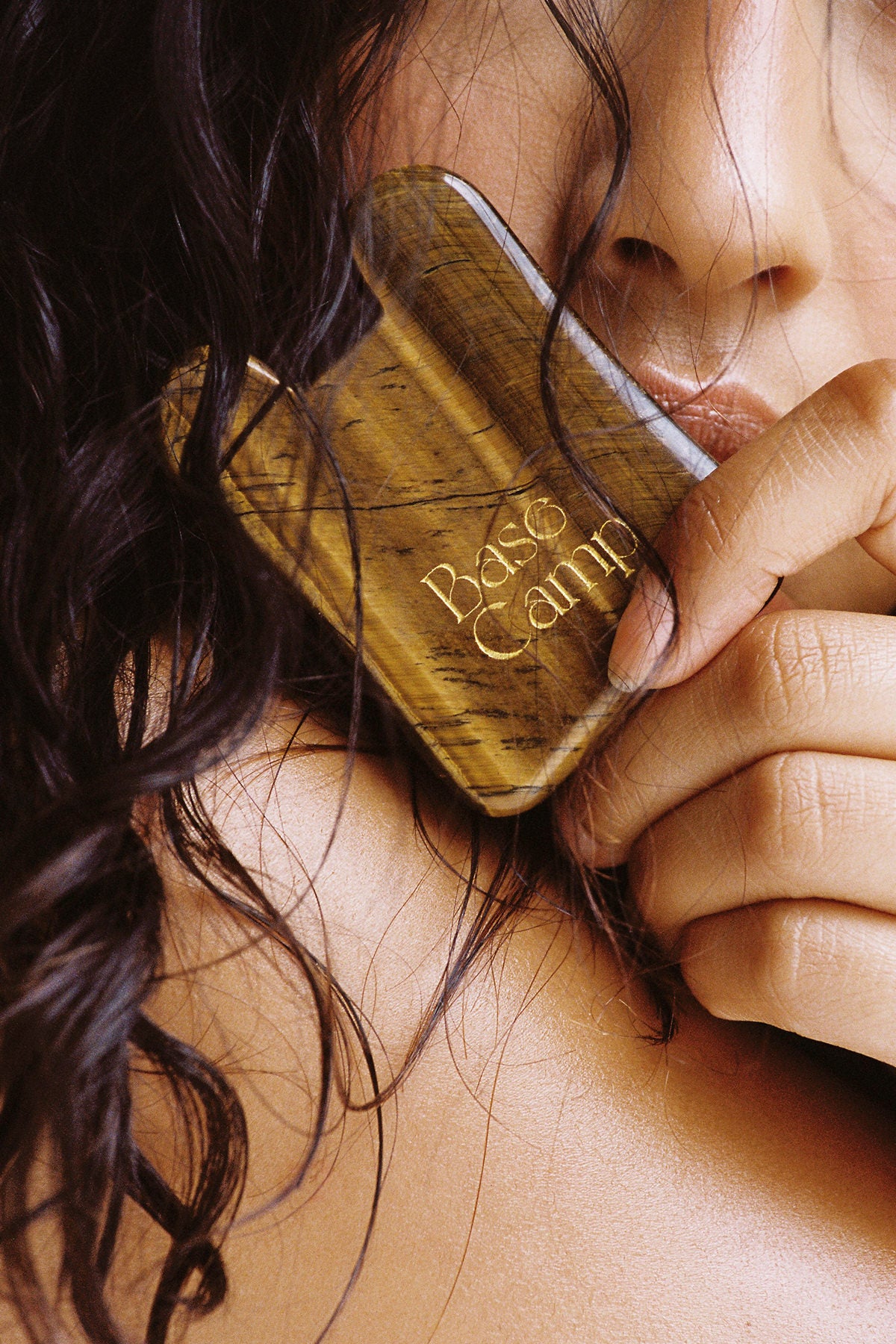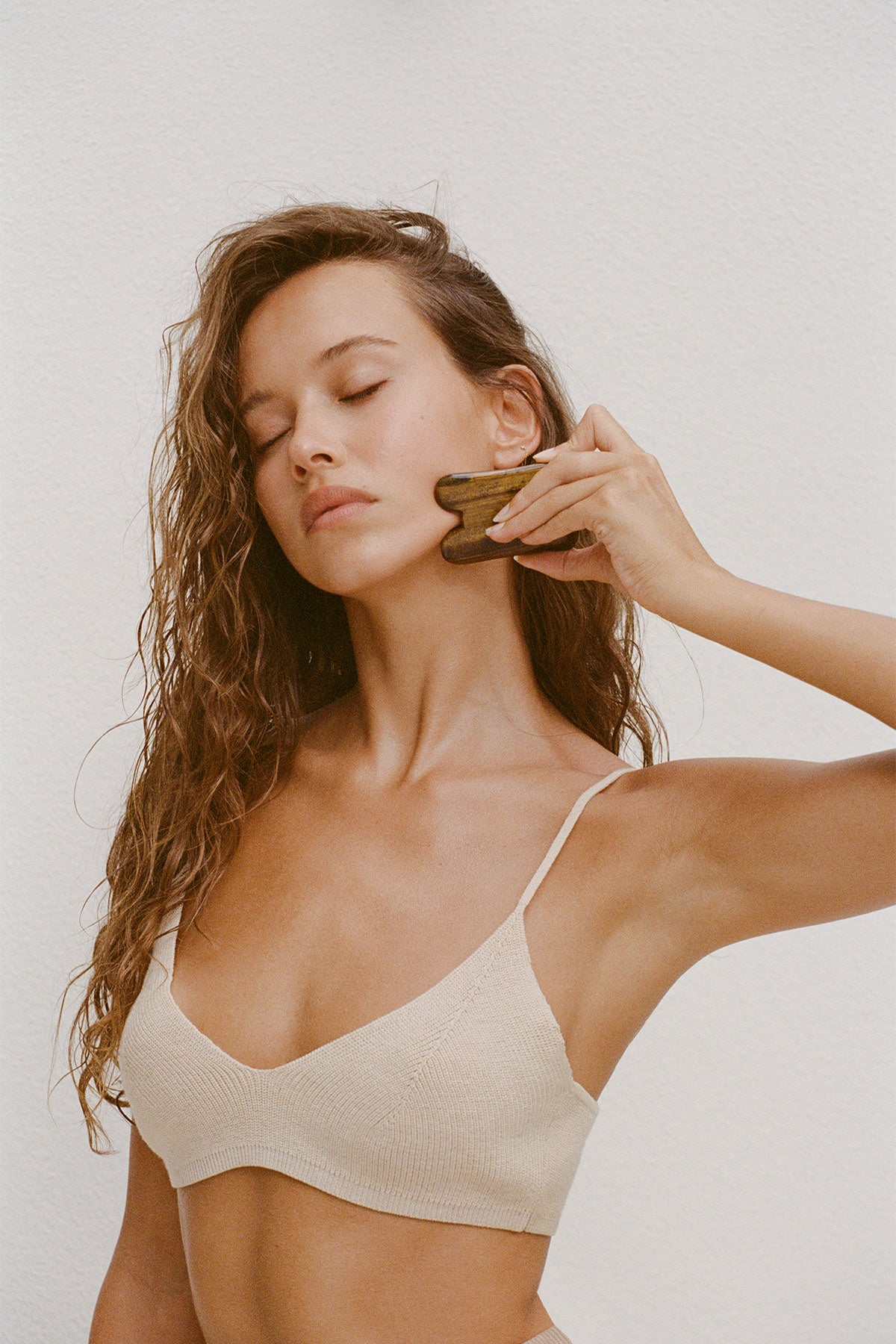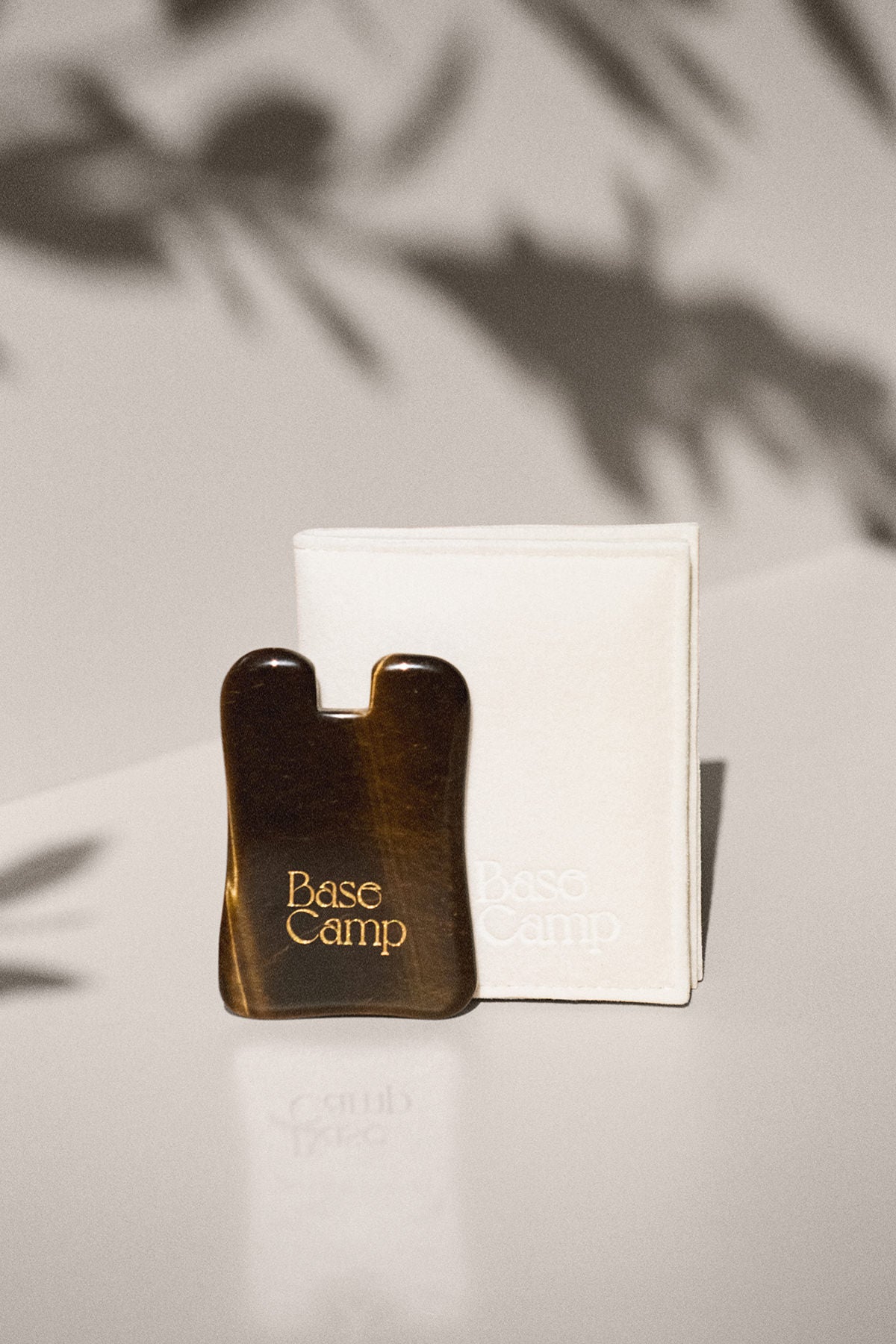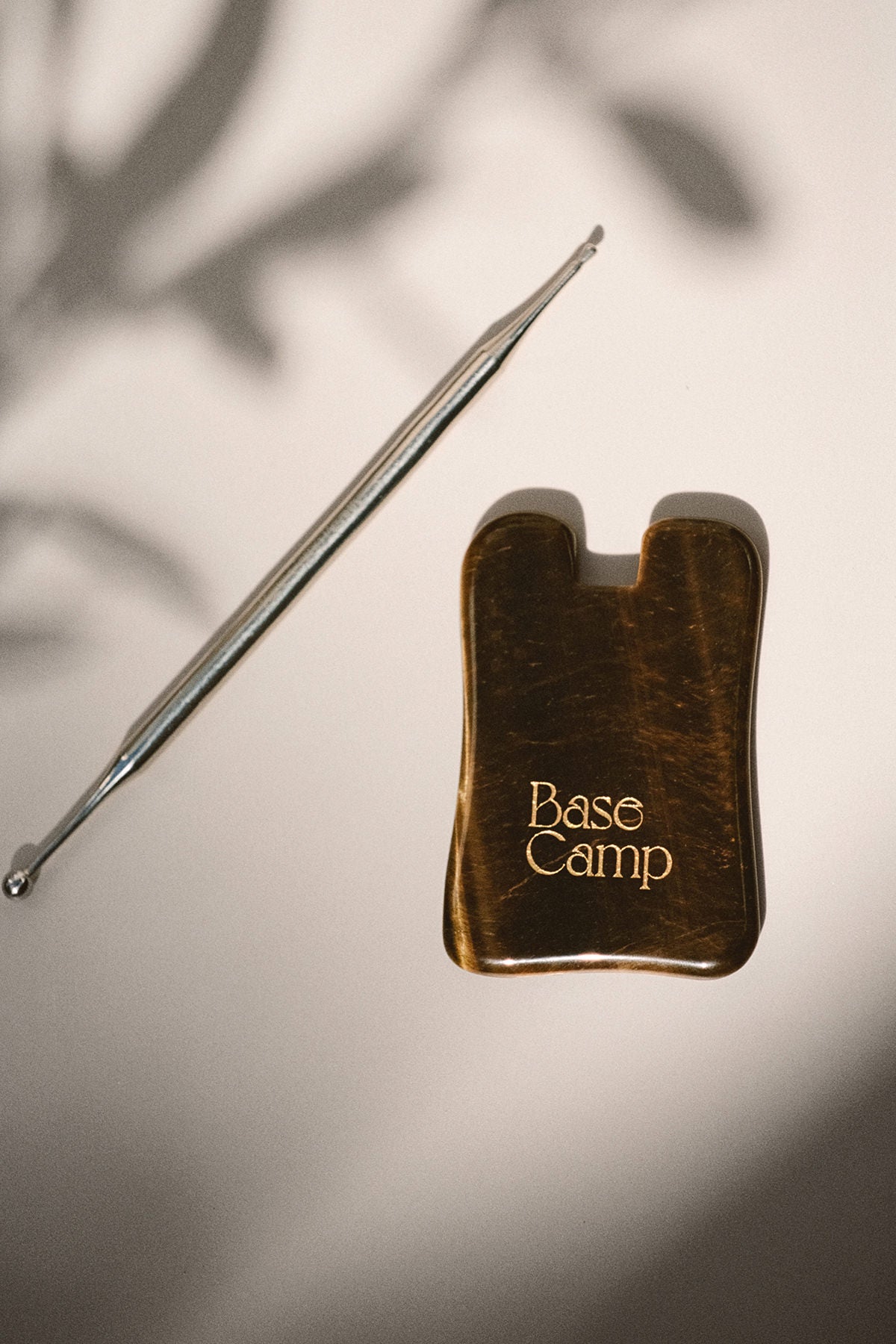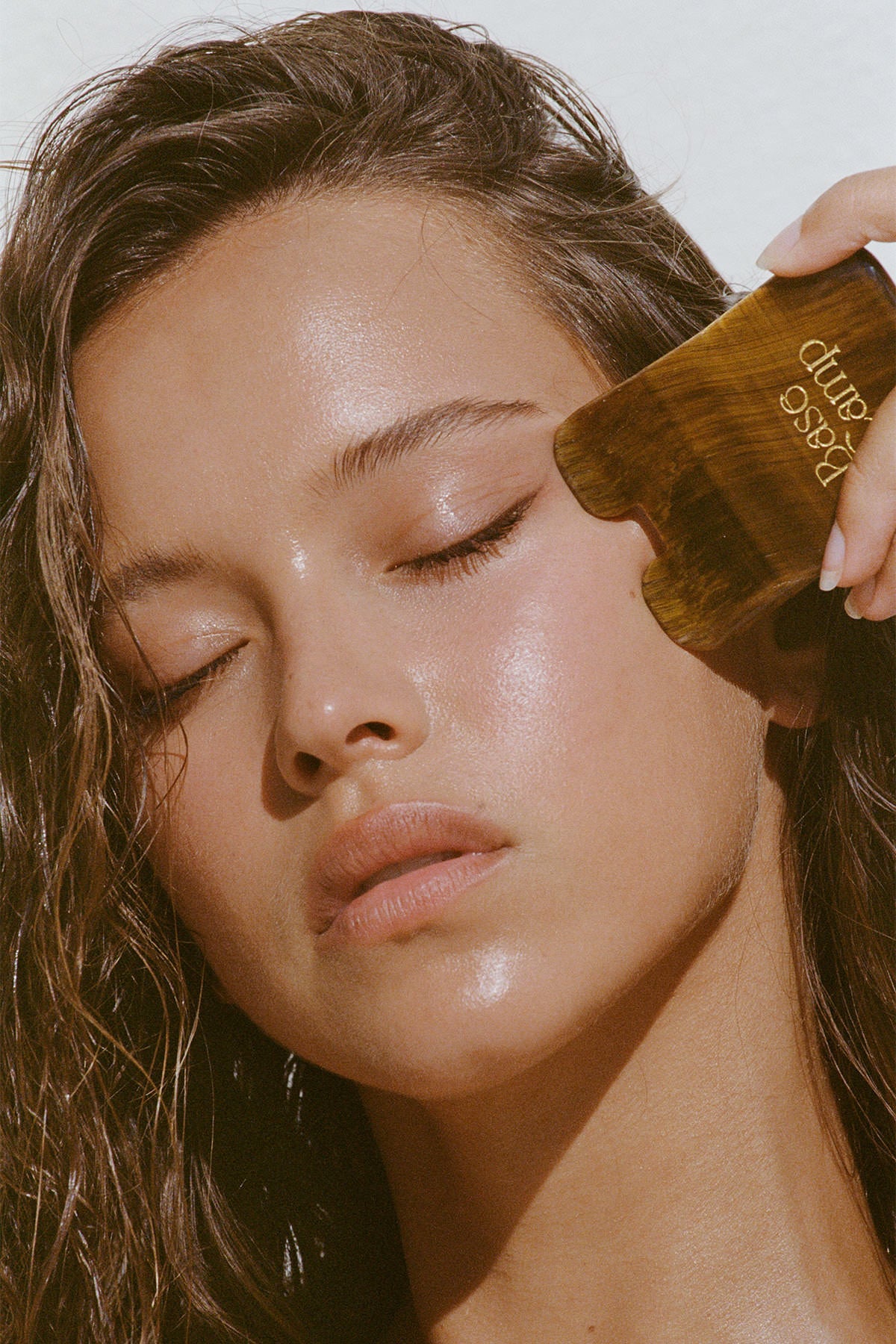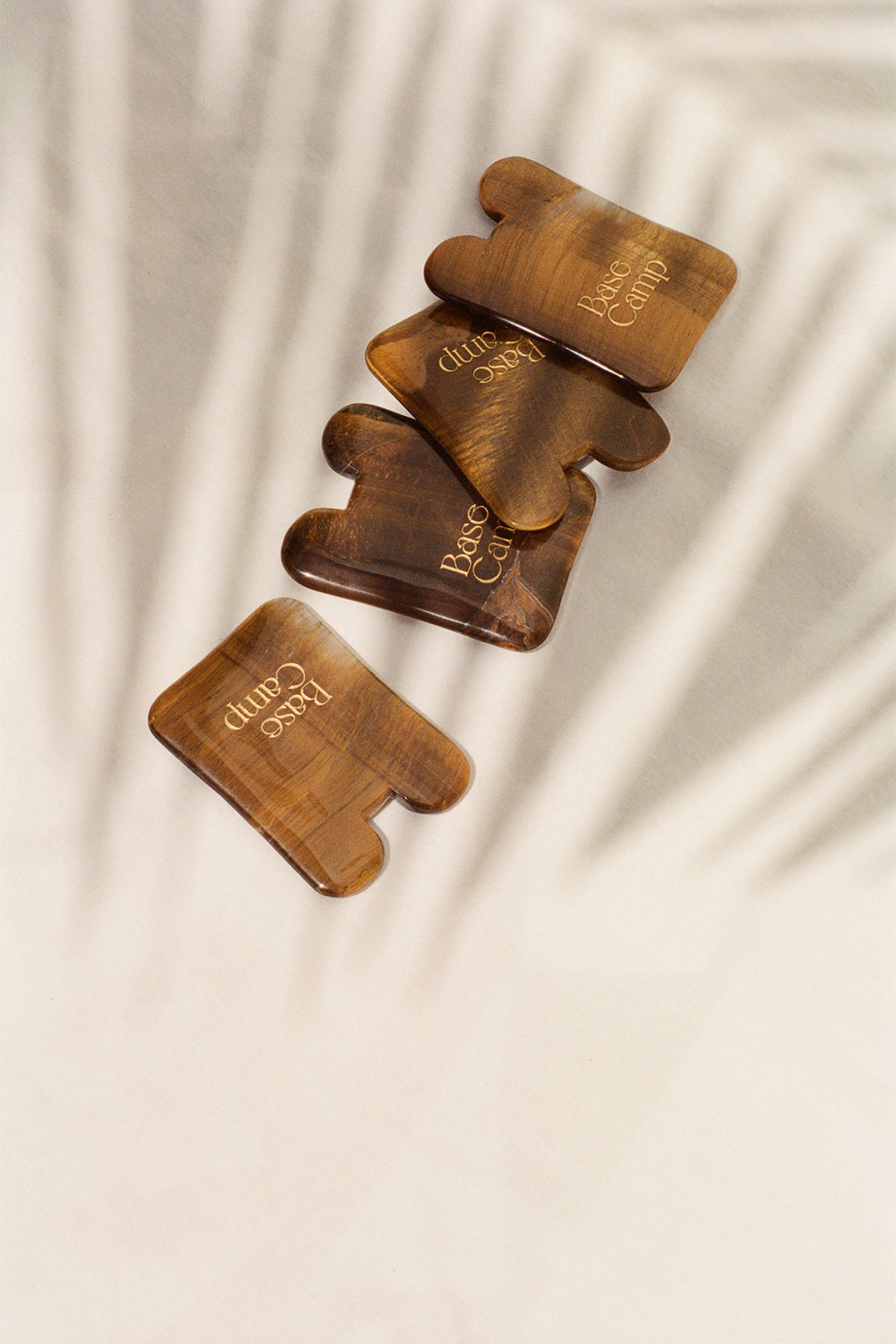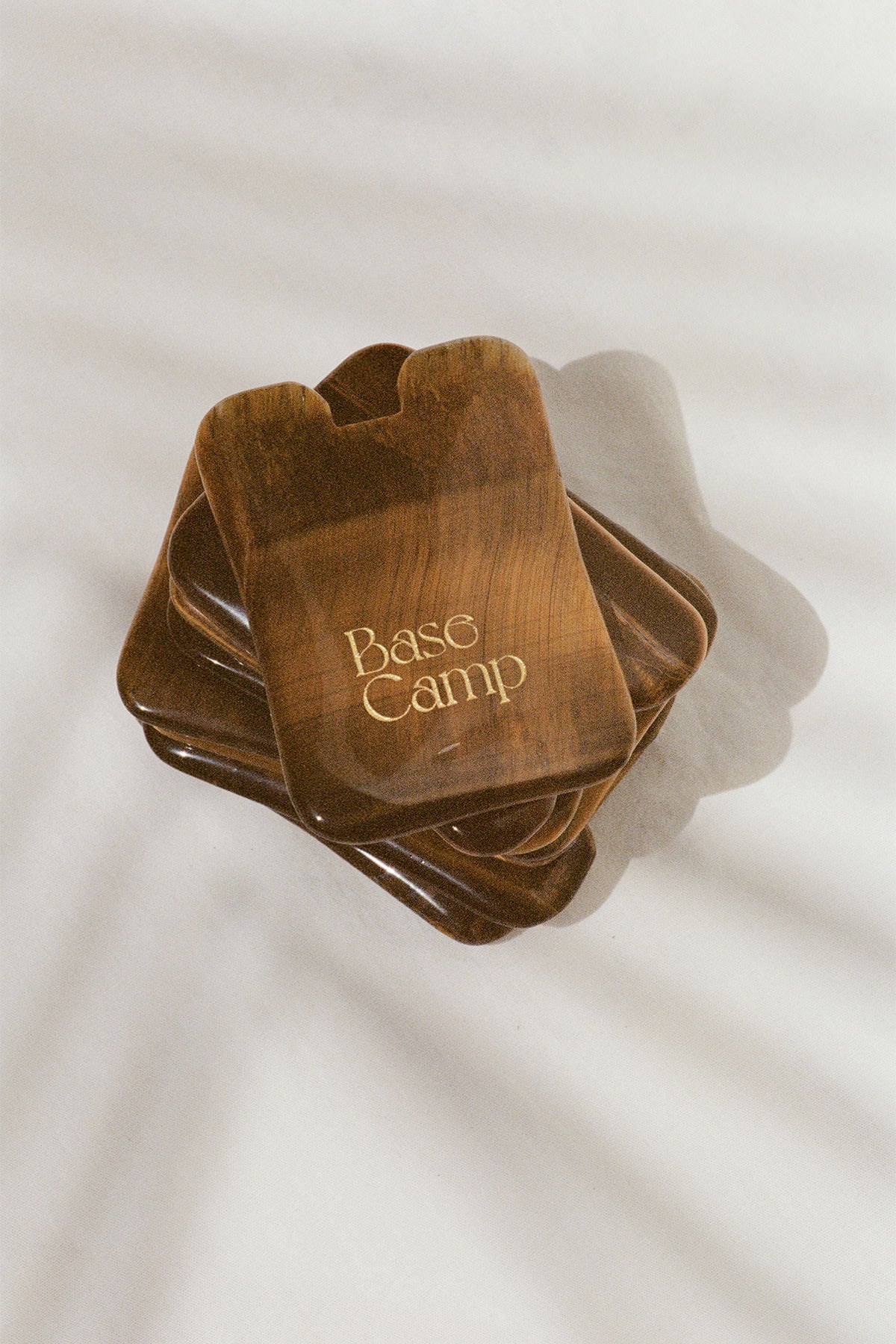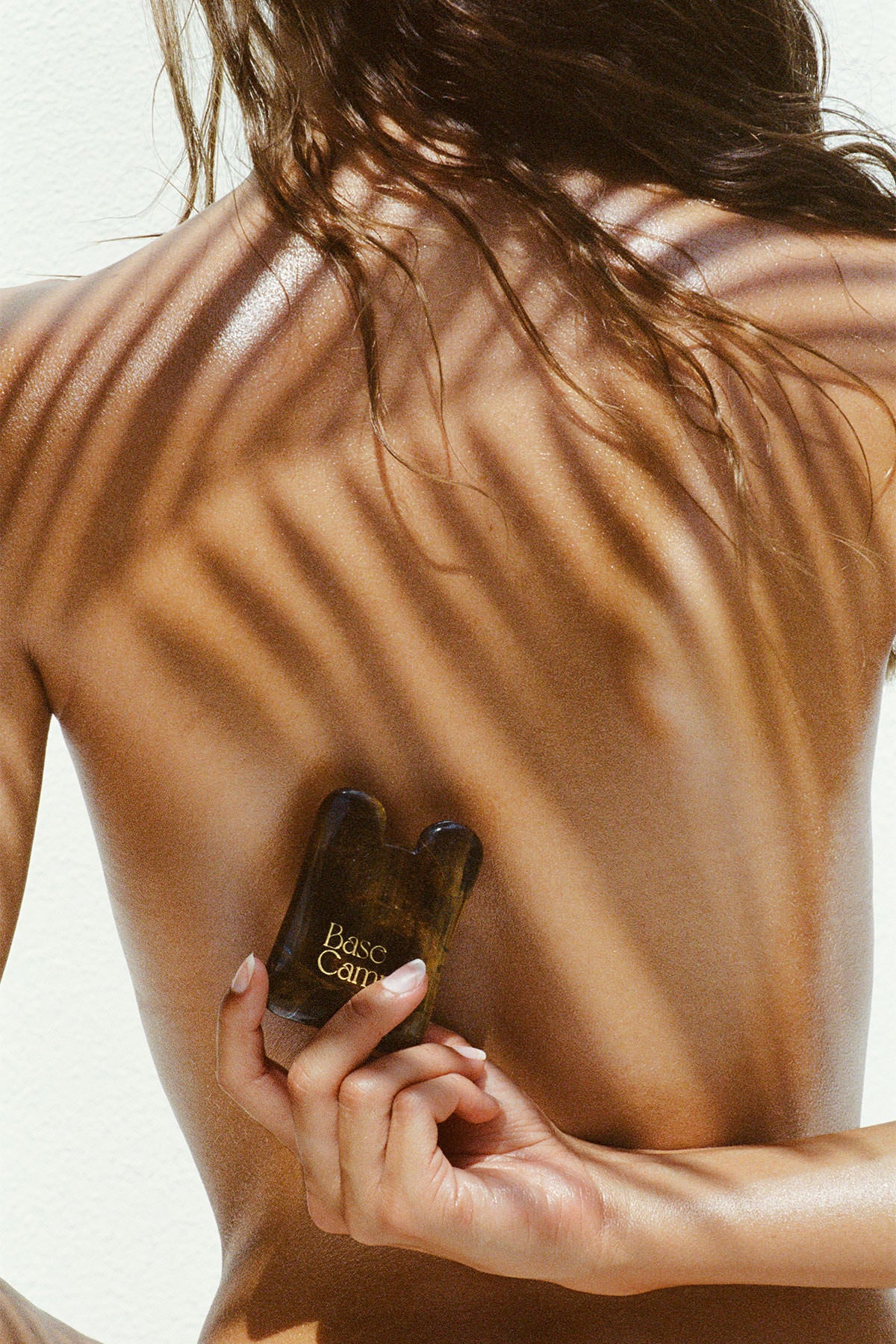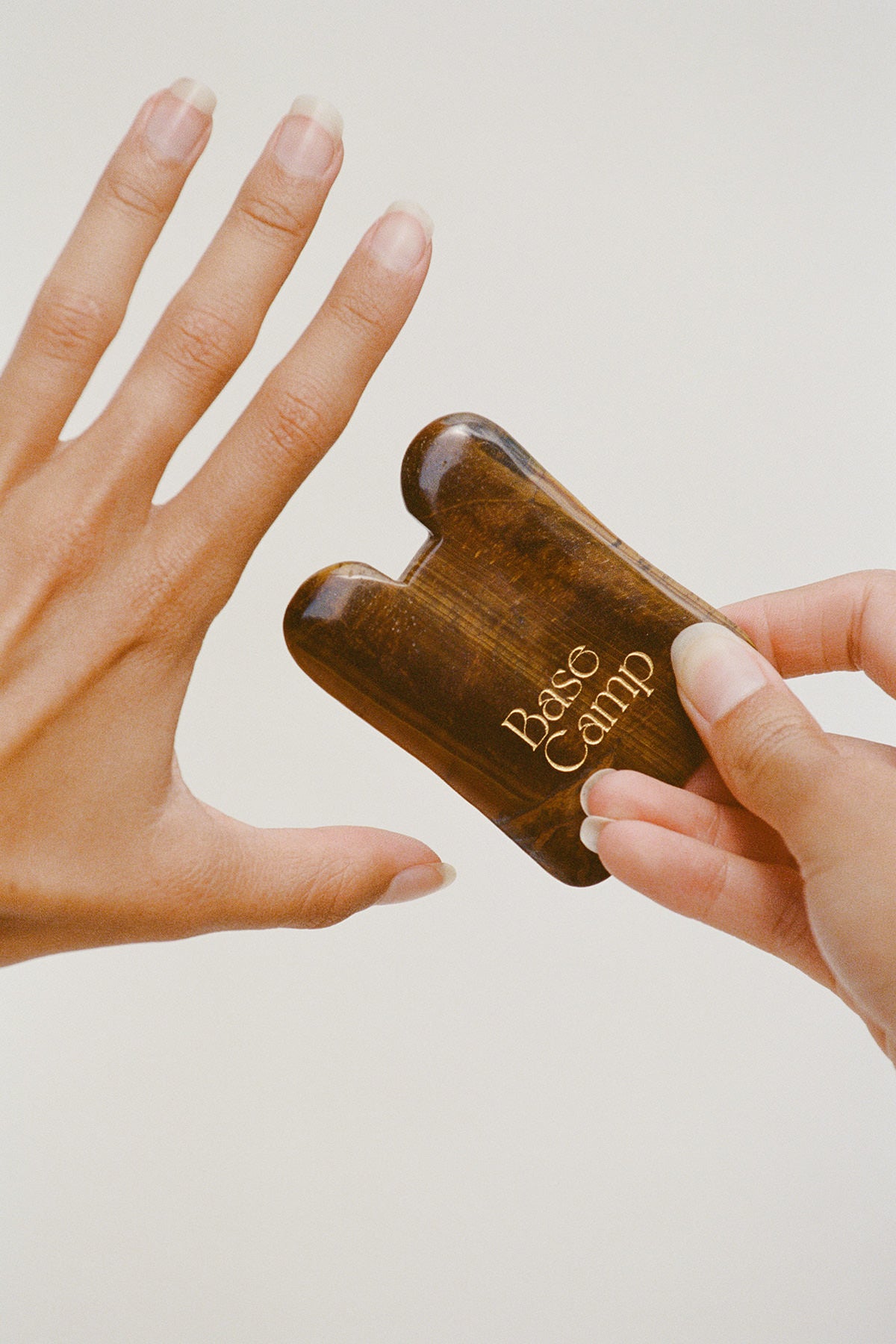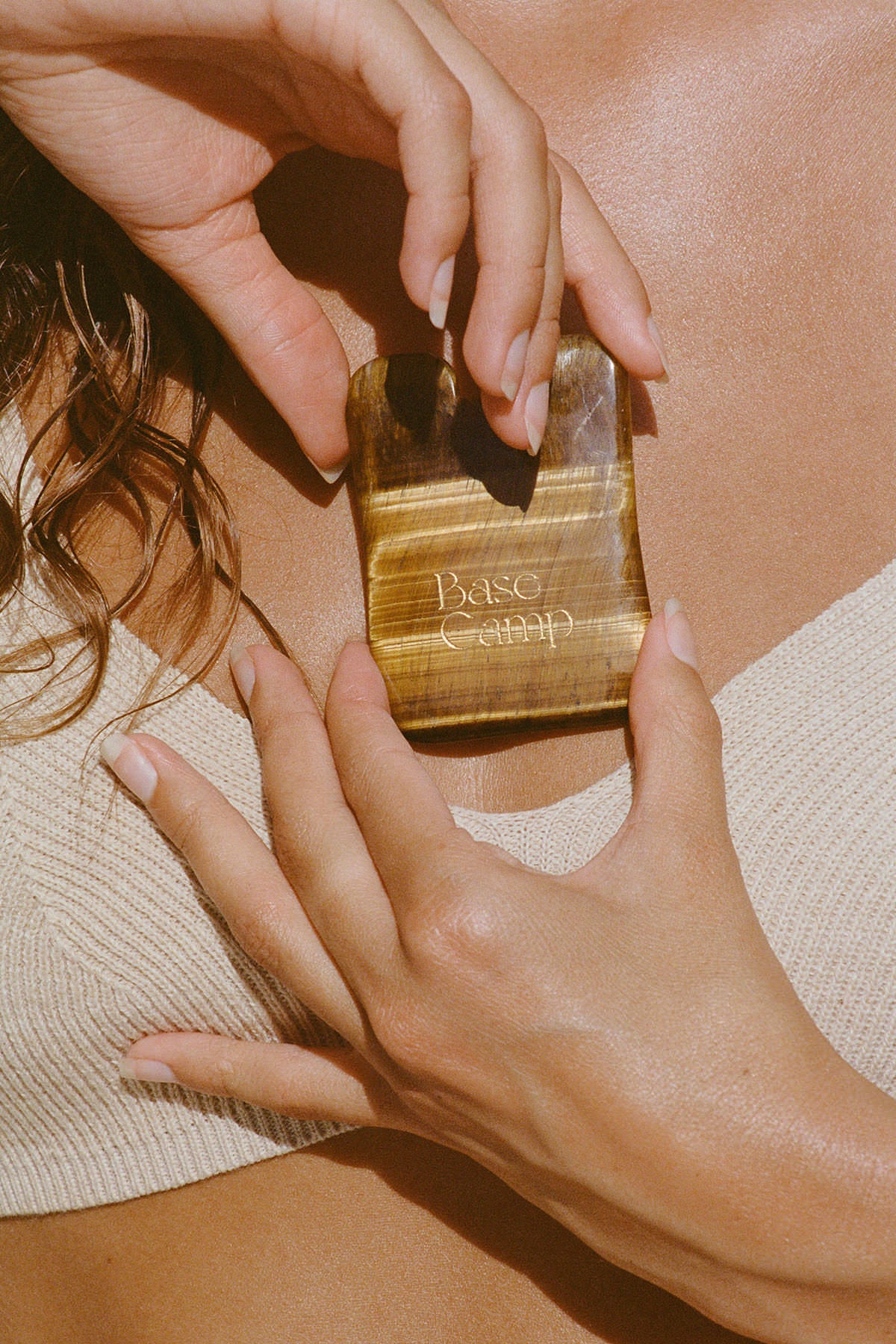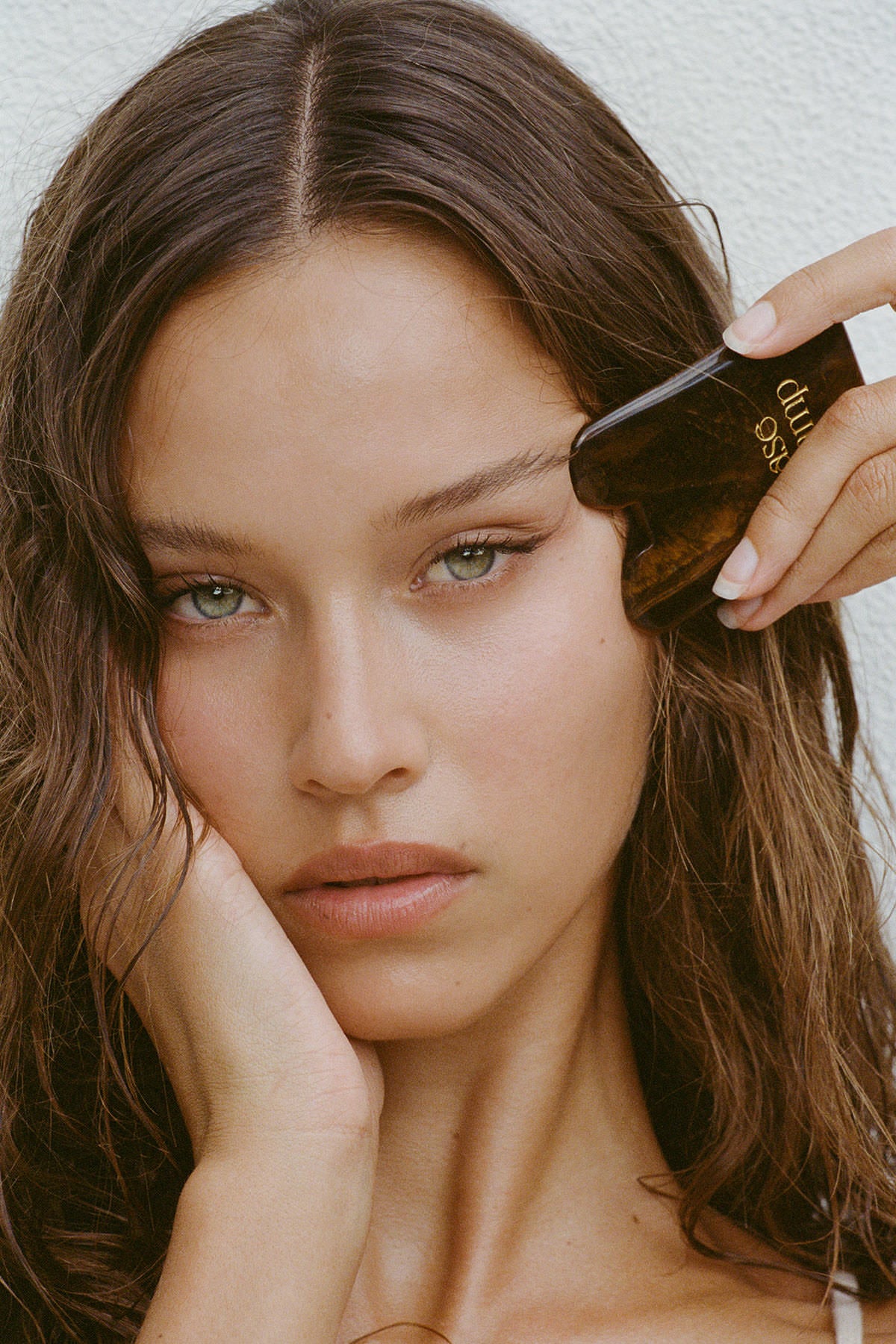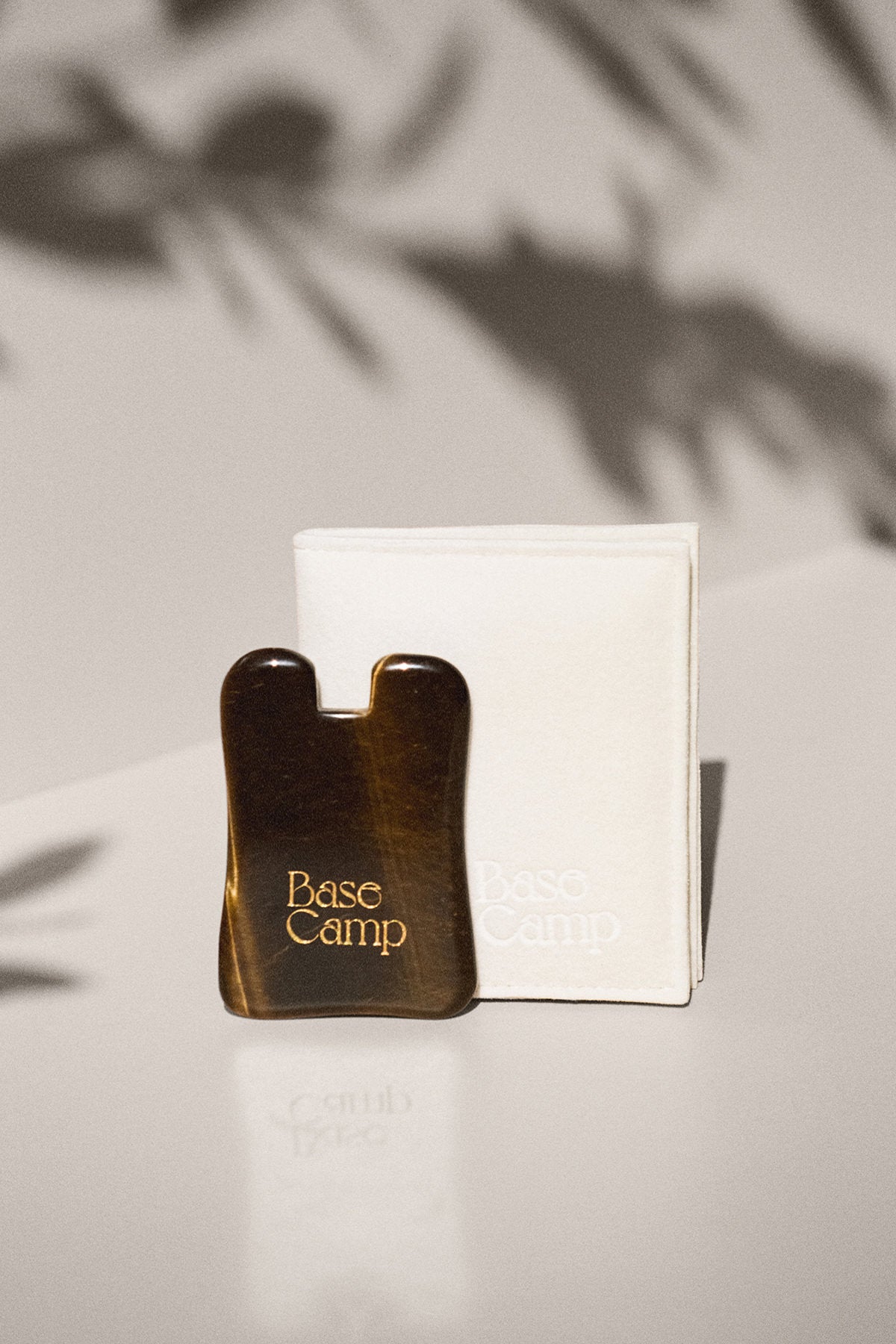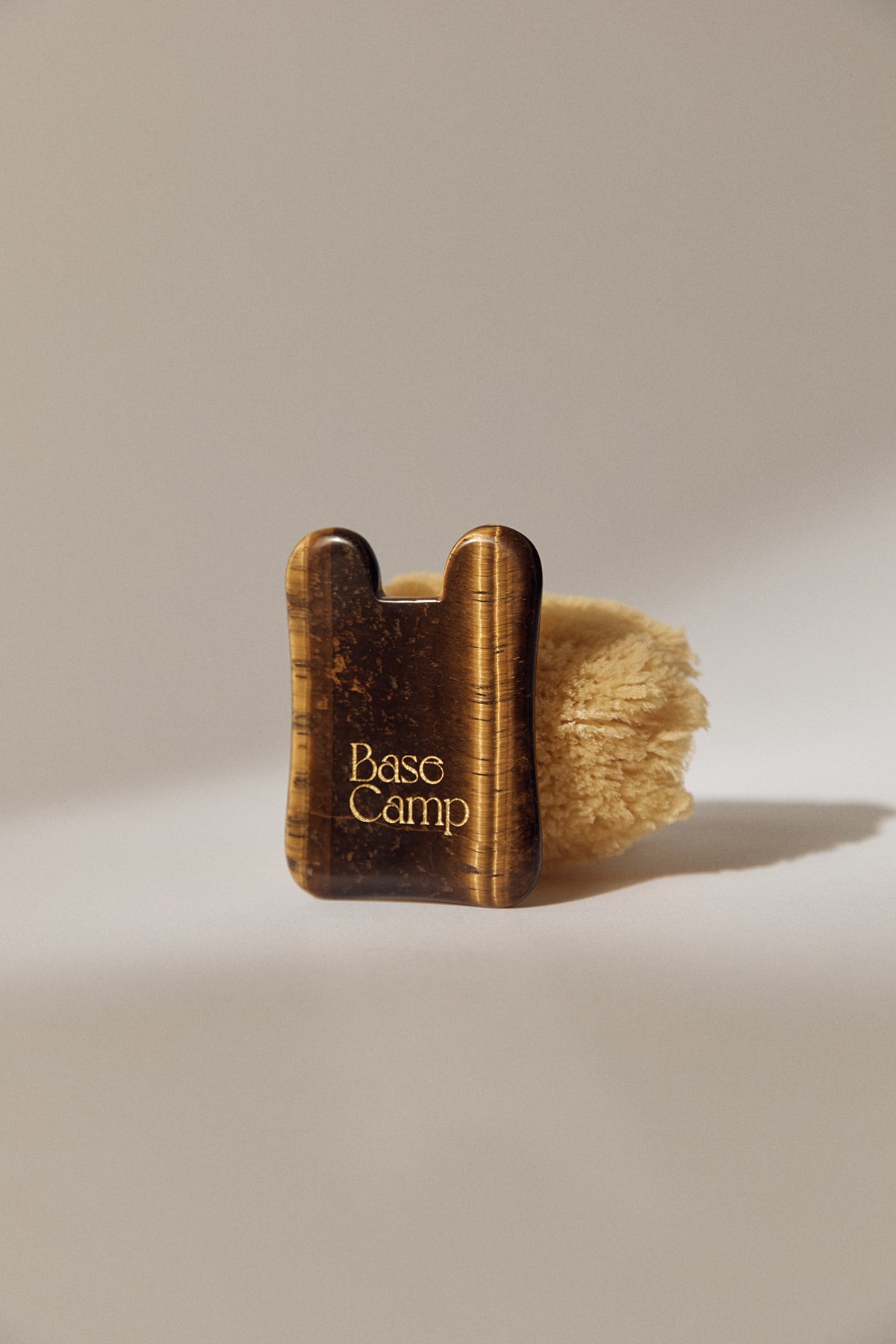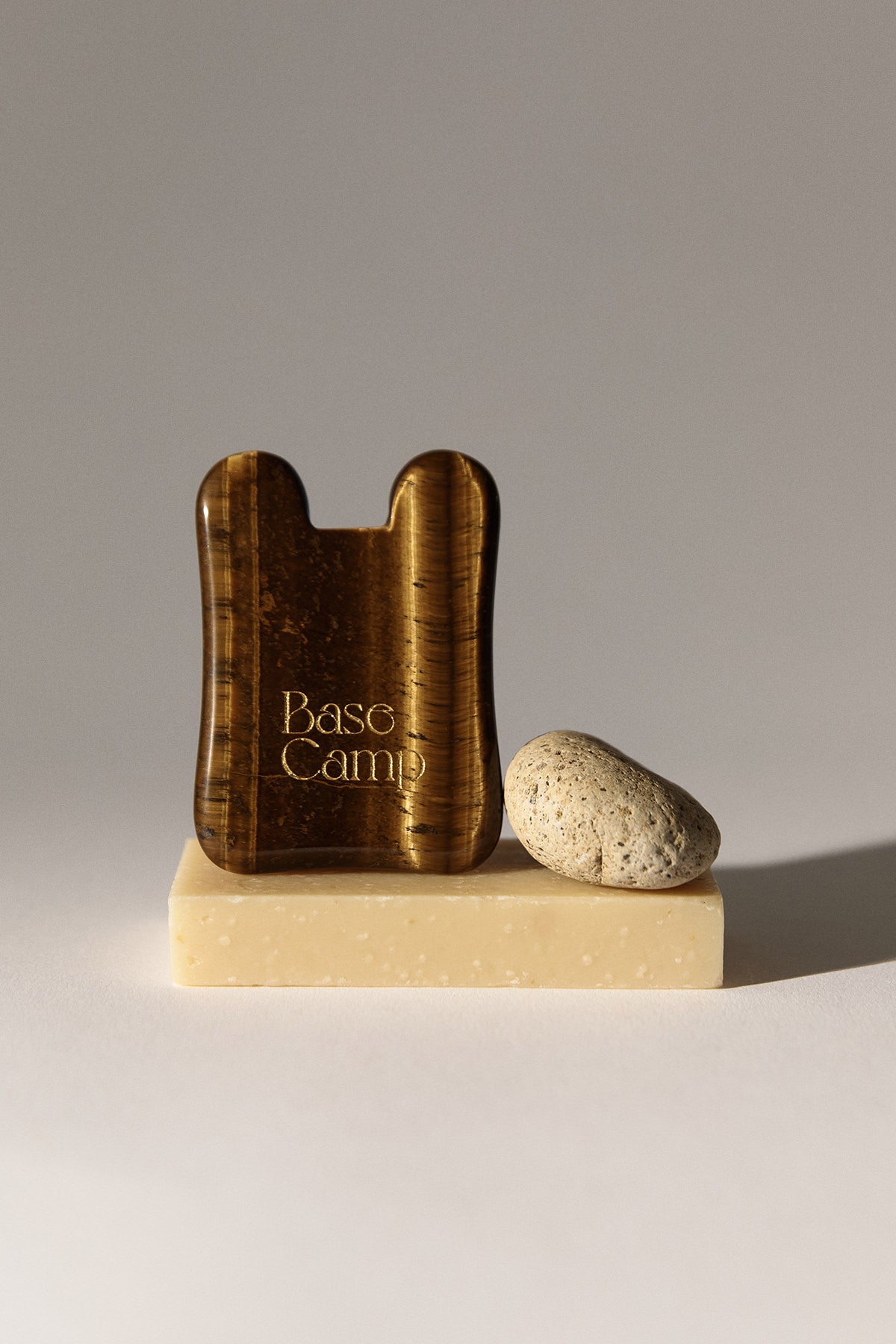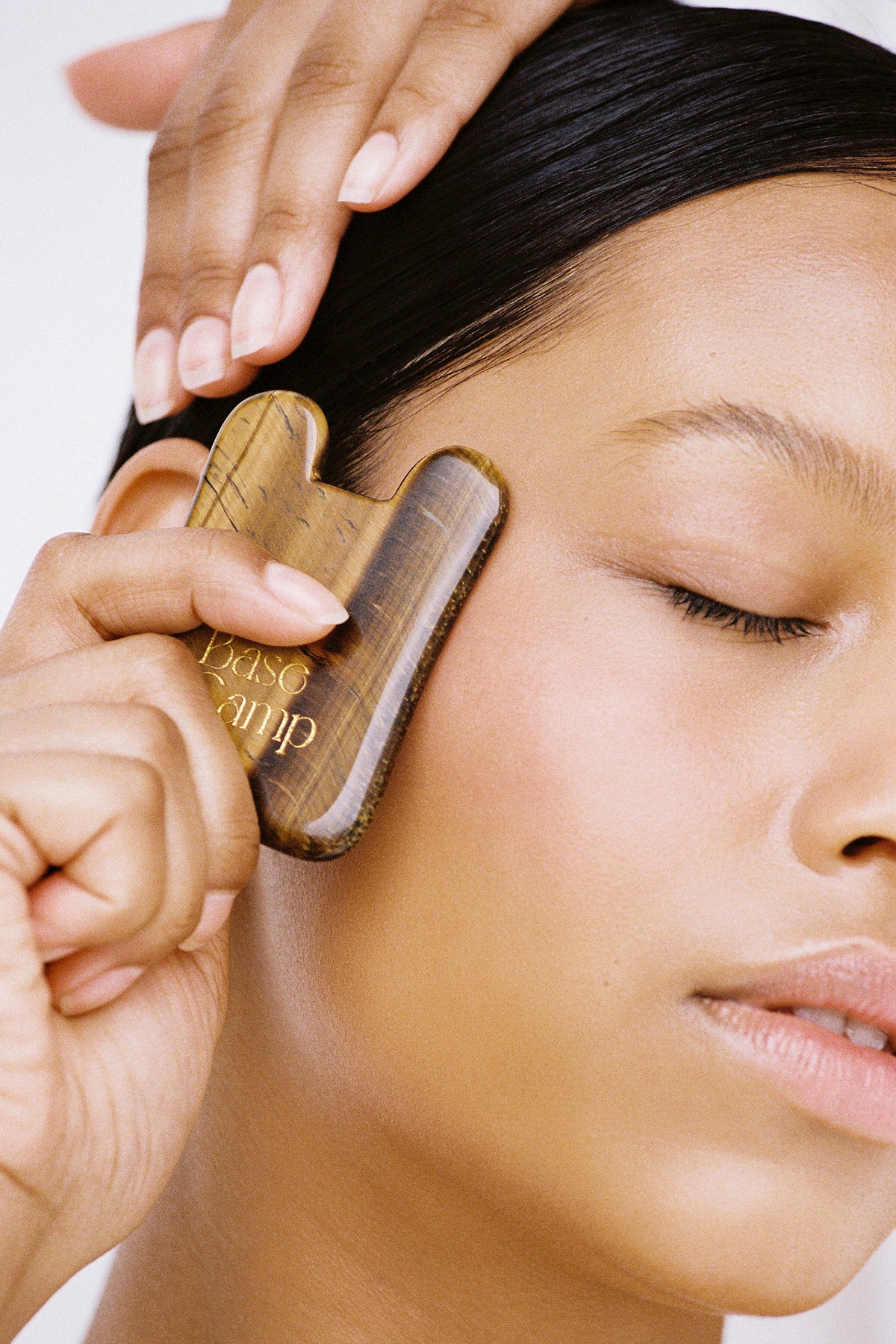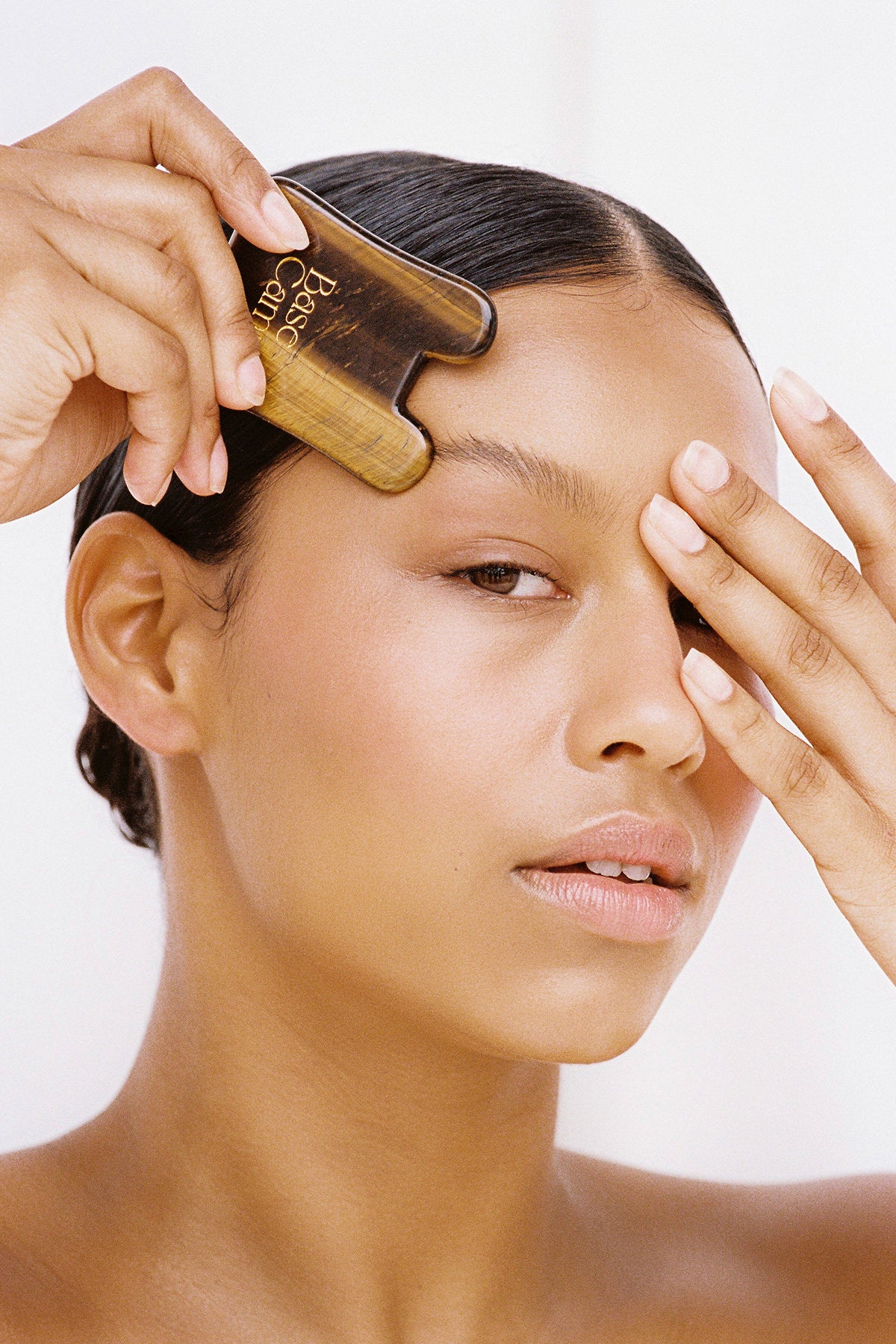 Tiger's Eye Gua Sha Lifting Tool
It's important for us to take care of ourselves and our skin. With Base Camp, it's time to create a luxurious, calming experience, all to express your natural beauty.
Handcrafted from Tiger's Eye gemstone, the Gua Sha tool not only sculpts and lifts the face, but can also revitalise the skin to reduce puffiness, dark circles, and inflammation, while increasing the absorption of skincare products.
As beautiful in use, as it is on display on your vanity.
Materials & Size
Hand carved from Tiger's Eye; a vibrant luminous gemstone featuring warm, golden tones and a smooth, silky lustre. Finished with a luxurious etched golden logo embellishment.
Tiger's Eye Gua Sha Facial Lifting Tool measures ~55mm(wide) × ~75mm(high). Due to handcrafted nature of the tool, size may slightly vary.
What's included
Your Tiger's Eye Gua Sha tool comes in a hard cover sliding case, a protective felt storage pouch, a cleaning cloth, and a quick start guide.