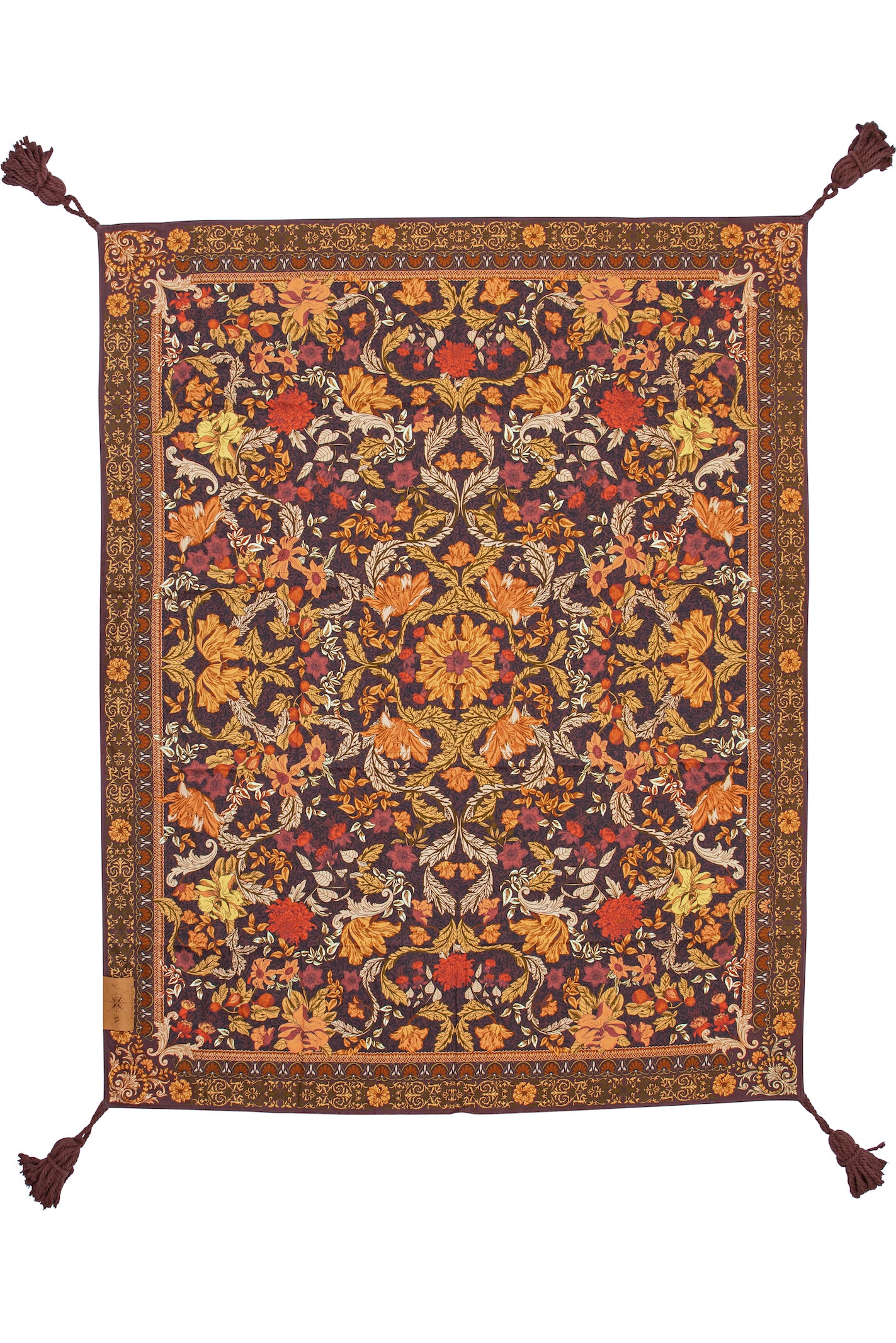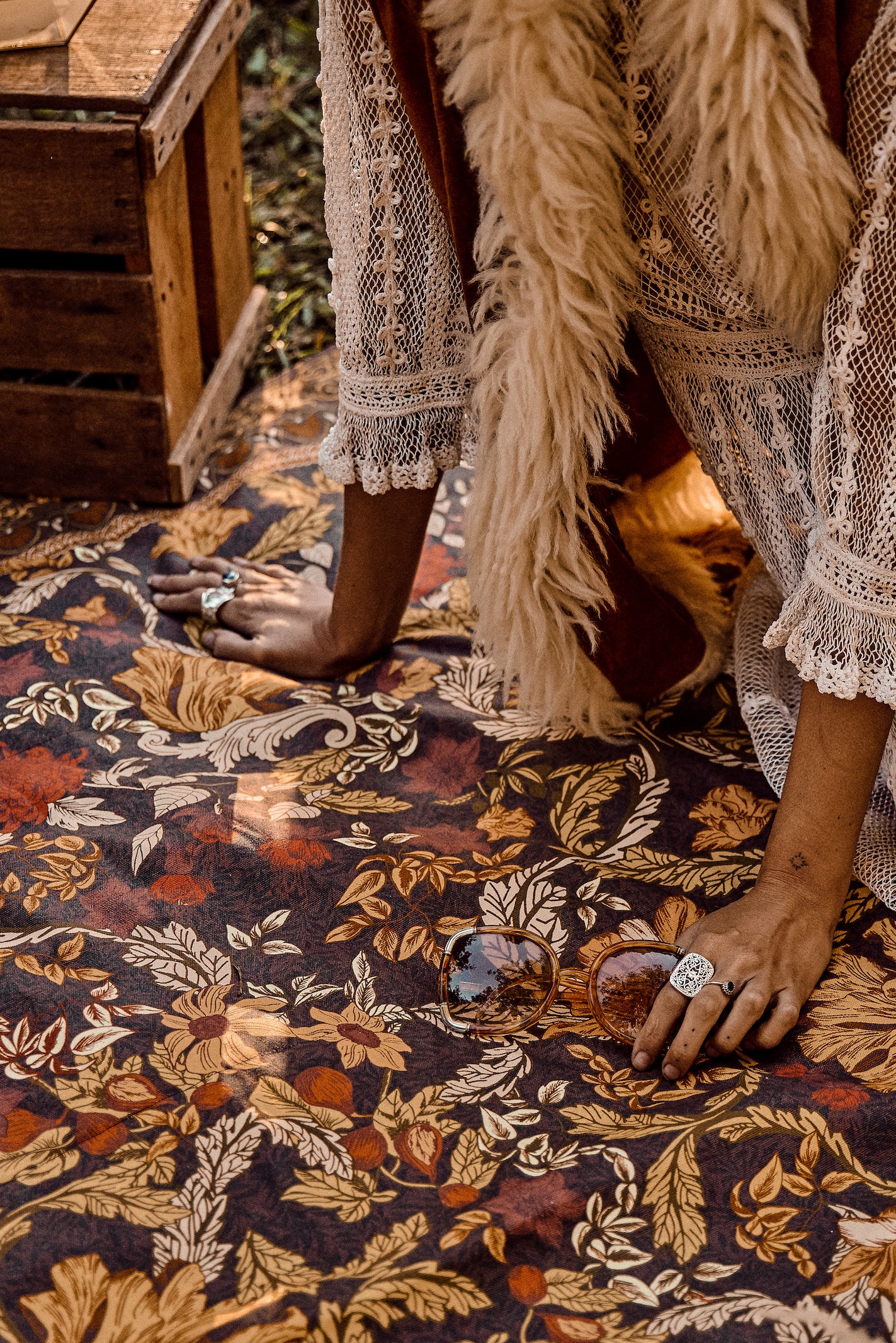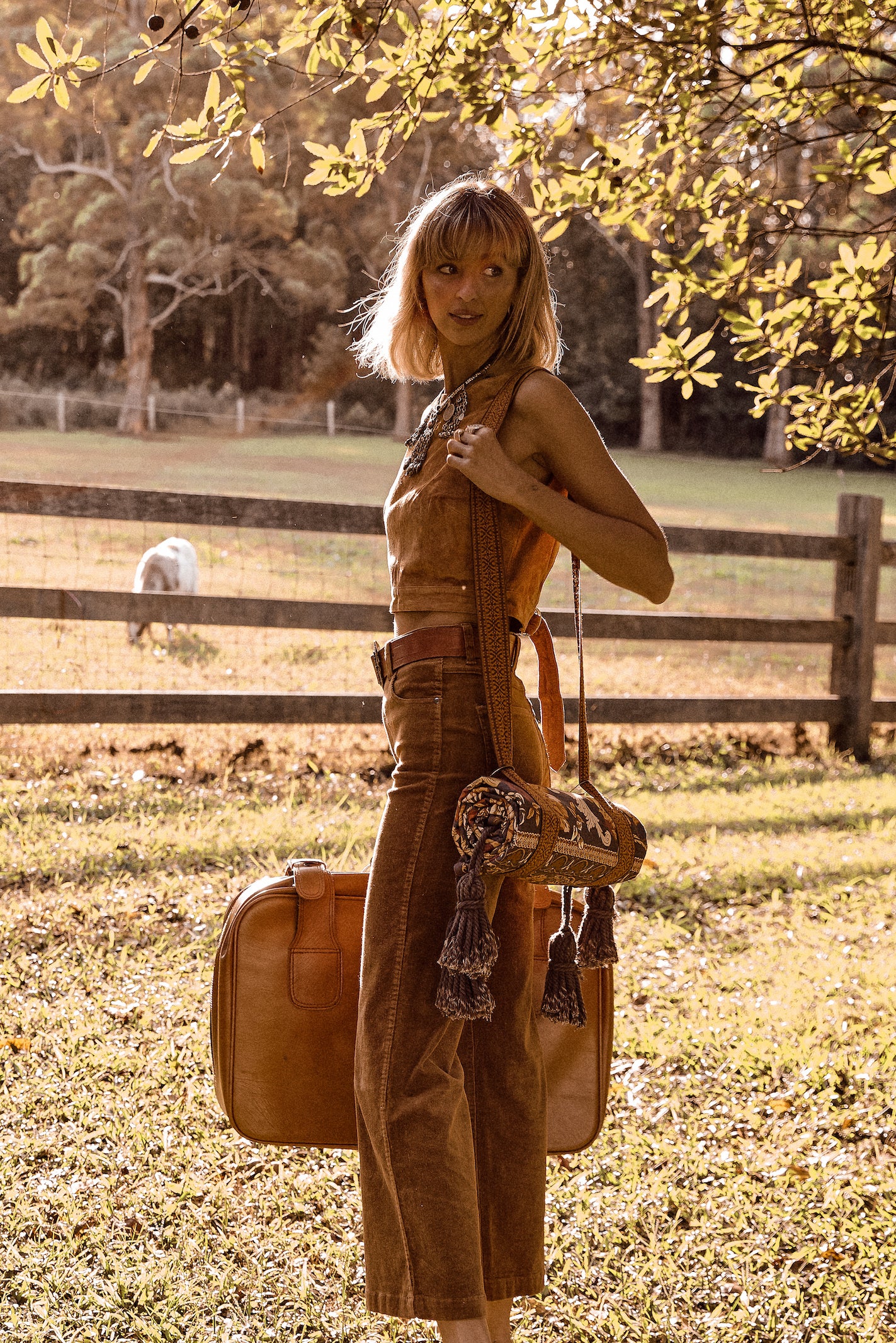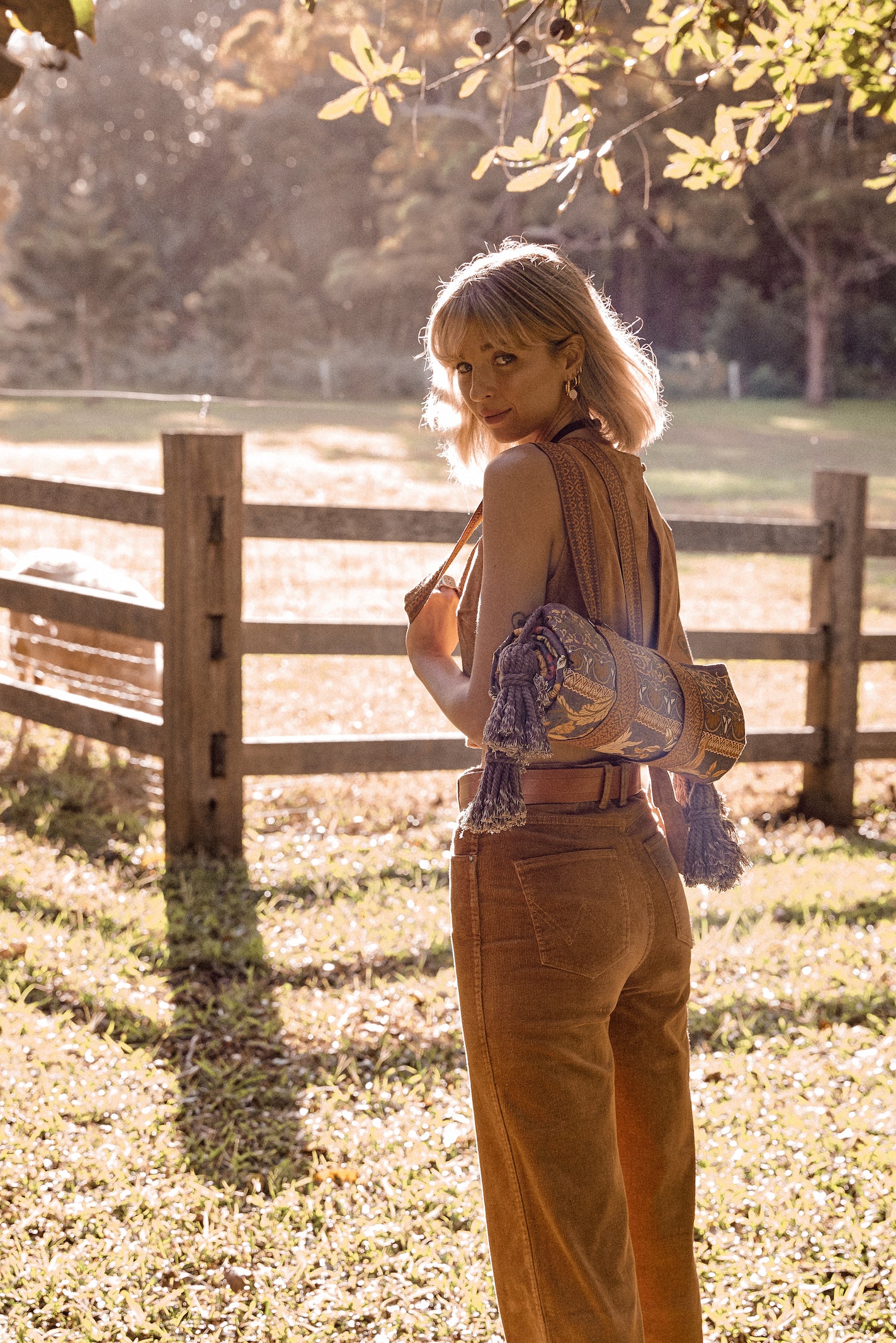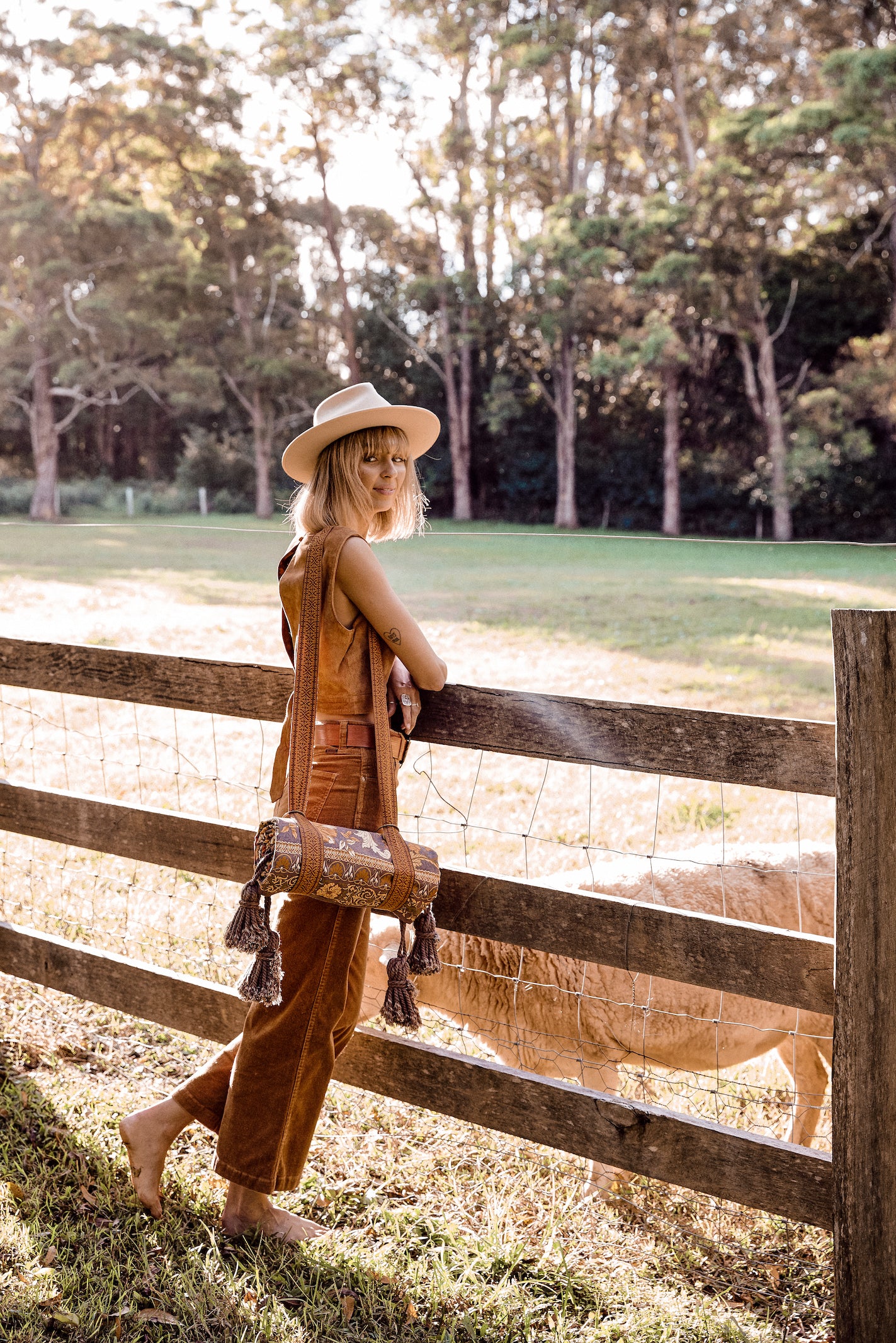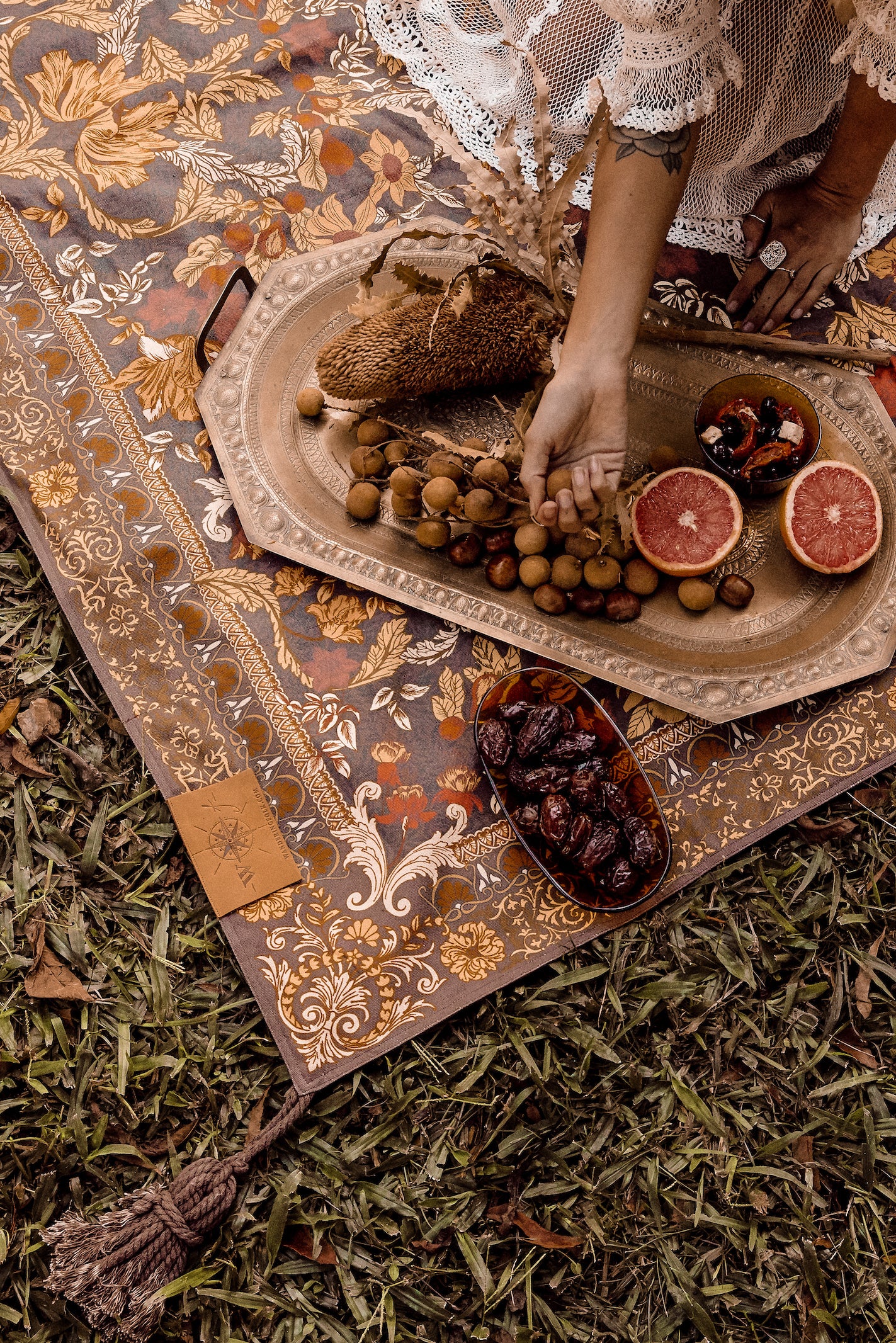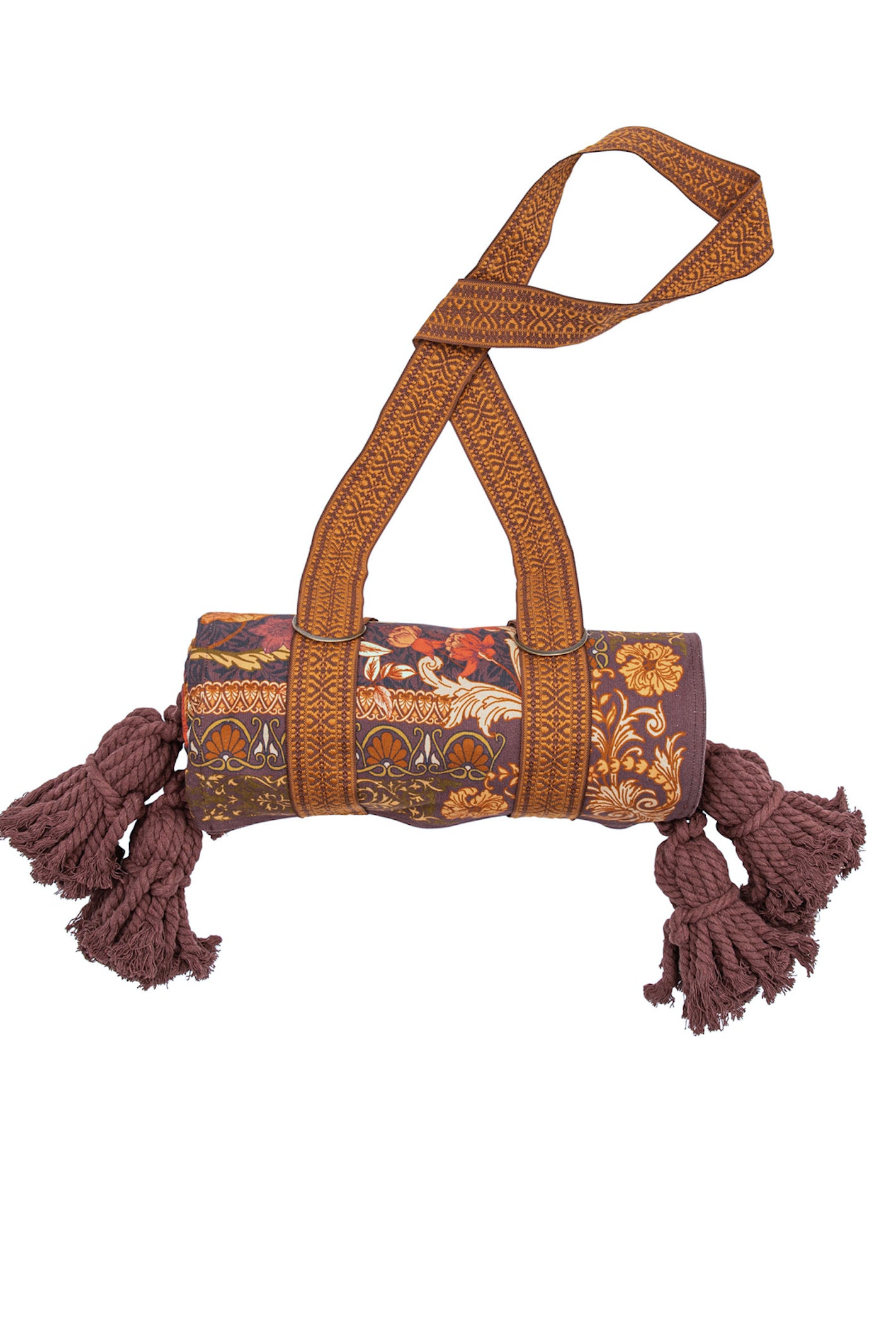 Wandering Folk's Spice forest rug is inspired by the rich warm oranges and browns of the 70's. 
The design is influenced by the Art Nouveau movement. 
An elegant and flowing design that resembles the stems and blossoms of plants and flowers.
Durable cotton canvas featuring a unique hand drawn artwork on the top side.
Every picnic rug comes with its very own brown woven strap, so you can carry your picnic rug wherever you roam.
* Studio photos are true print color.
Plastic-free shipping
The Details
Picnic rug size : 164cm x 147cm

- Leather logo label

- Brown woven carry strap included

- Base is made of waterproof canvas hand made cotton tassels on each corner.