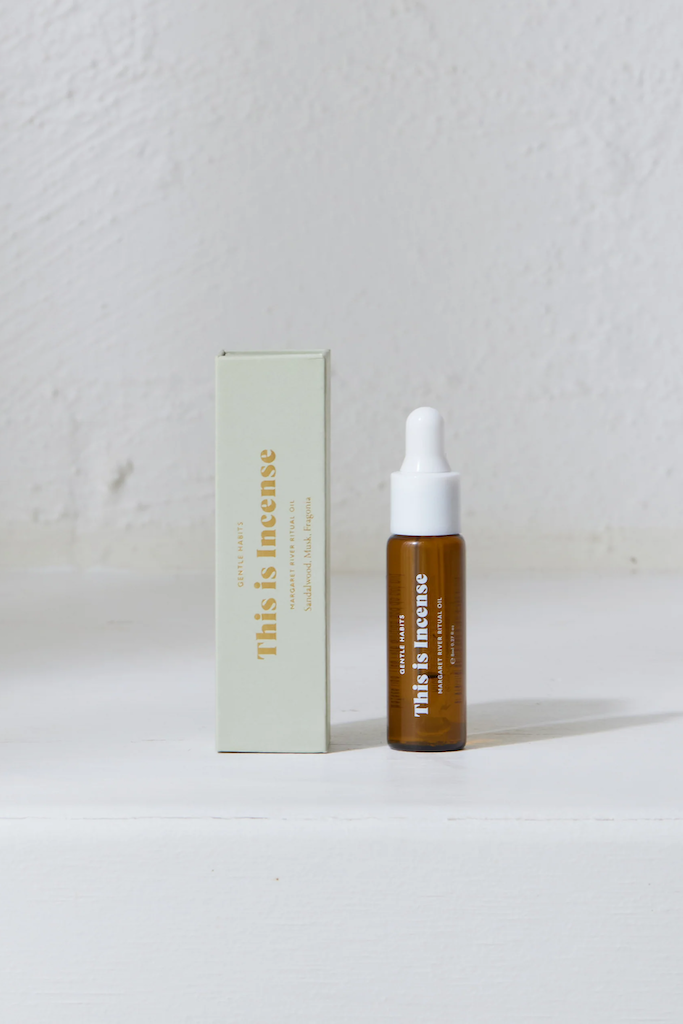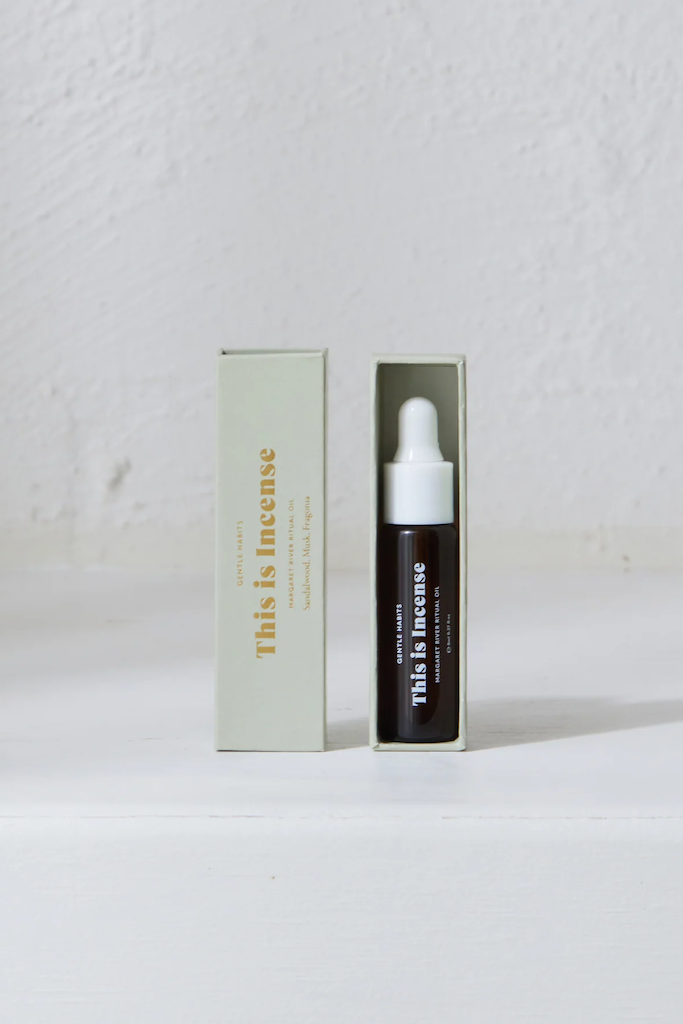 Ritual Diffuser Oil // Margaret River
Take it slow with our collection of This Is Incense Diffuser Oils.
Simply add a few drops to your ceramic oil burner, aromatherapy diffuser or our car diffuser and enjoy the notes of our best-selling Incense scents.
Welcome to Margies - Forest and vines with a hint of sweet sea spray
Scent notes: Sandalwood, Musk, Fragonia

Deep, fresh and smooth. Margaret River will remind you of that feeling of being free.

These diffuser oils are a blend of high quality fragrances made with Australian blended essential oils.

8ml, 0.27 lf oz.