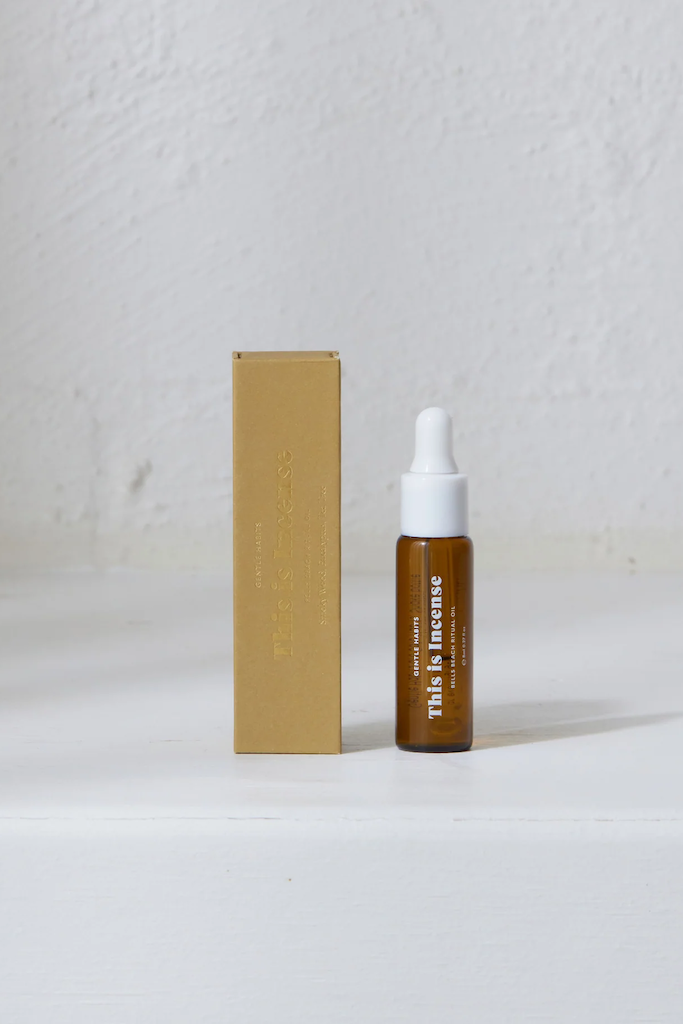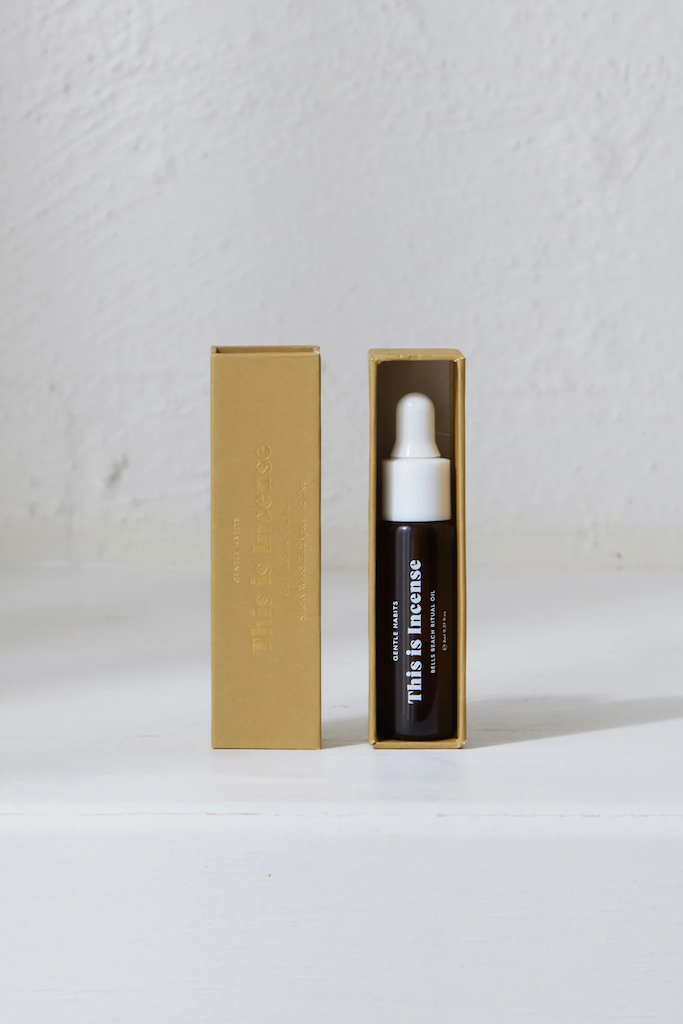 Ritual Diffuser Oil // Bells Beach
Take it slow with our collection of This Is Incense Diffuser Oils.
Simply add a few drops to your Ceramic Oil Burner, Aromatherapy Diffuser or our car diffuser and enjoy the notes of this best-selling incense scent.

Welcome to Bells Beach - Where the bush meets the surf.
Scent notes: Smoke Wood, Eucalyptus, Tea Tree

Bells Beach was the very first scent Gentle Habits created. A dark and stormy incense scent with smoky eucalyptus undertones. Bells Beach incense was inspired by the owners former hometown - a historic and spiritual location, that oozes calmness and evokes daily rituals.

It was part of the journey that led them to creating This is Incense and has the essence to transport you to your "special place".
These diffuser oils are a blend of high quality fragrances made with Australian blended essential oils.

8ml, 0.27 lf oz.