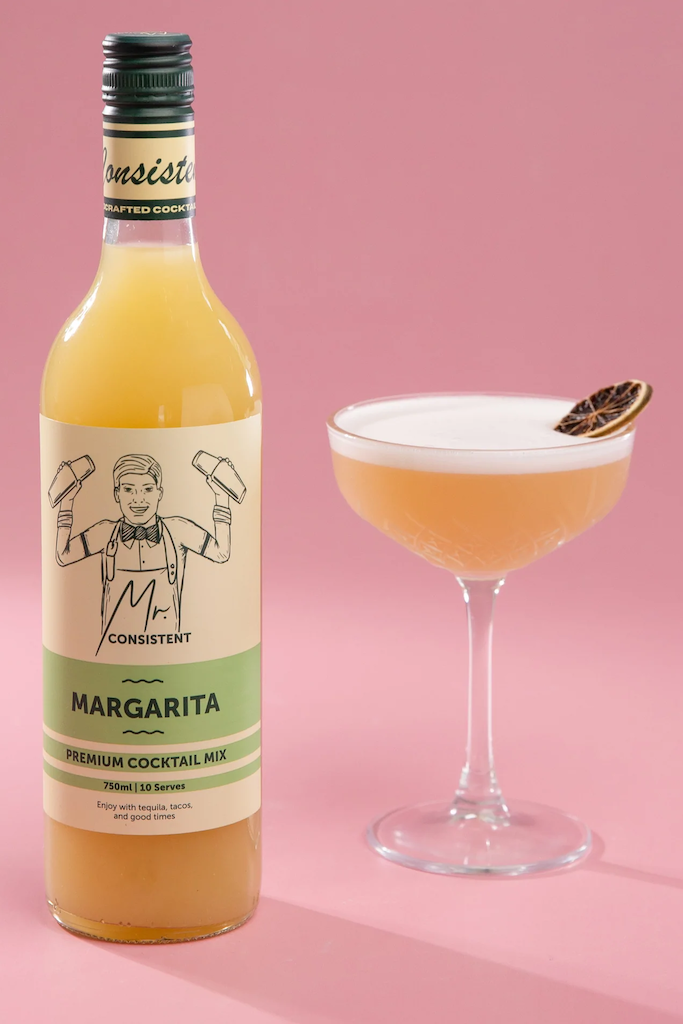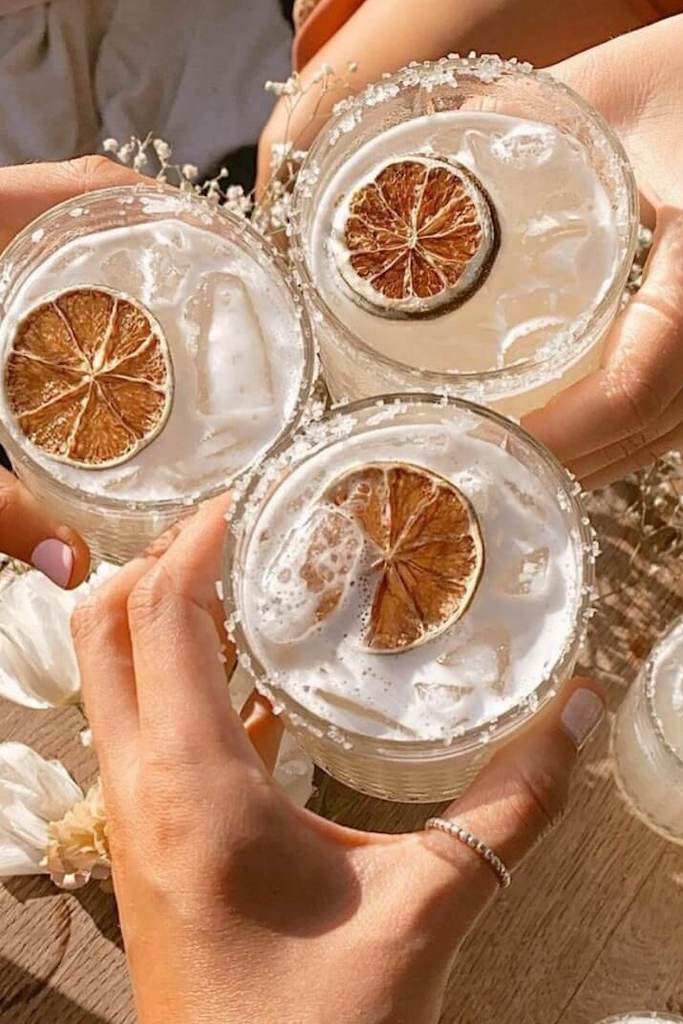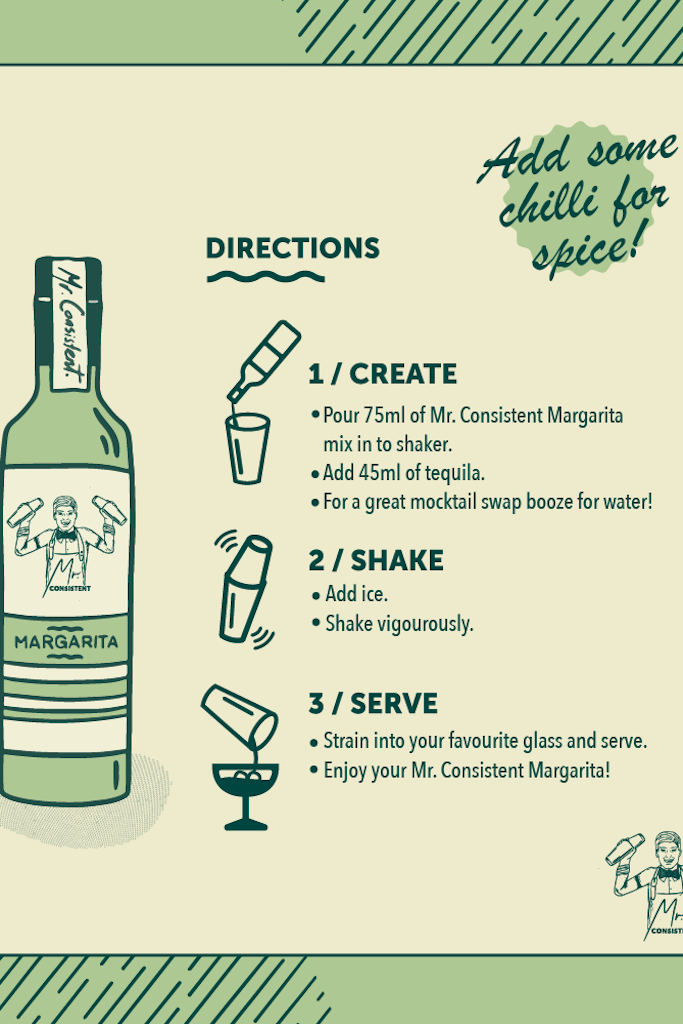 Mr Consistent Margarita Mixer
Please note that this item is only available for LOCAL PICK UP (no shipping option at this point in time until we can work out a suitable sustainable way to send them safely) But if you're in and around the Margaret River Region you can purchase online & pick up from our Boutique :)
The cocktail that everyone knows and loves! Everyone has a story with a margarita, and a particular way of serving or drinking it! Whether it be on the rocks, or shaken and strained; This refreshingly zingy, citrus bomb of a cocktail has made its name as the party starter! 
Vegan & Gluten Free!
Tasting Notes: 
Mr Consistent's spin on a classic Margarita includes a refreshing burst of citrus with a strong lime presence. The agave provides just the right amount of sweet for a perfectly tart finish.
Best Paired With: 
Tequila (Blanco or Reposado), Mezcal, or Flavoured Tequila
Garnish Recommendation:
Our Mr Consistent Dried Limes
Best Served: 
Our Wandering Folk Margarita Glasses
Mocktail: 
Don't forget, all Mr Consistent mixers already come booze-free and can be served as a mocktail! Simply add 45ml of water or soda water to your Mr. Consistent cocktail for the booze-free option! 

Ingredients:
Lime Juice [Lime Juice, Preservative (202)], Filtered Water, Sugar, Organic Agave Nectar, Orange Blossom Water (303), Orange Oil, Tangerine Oil, Grapefruit Oil, Lemon Oil, Green Mandarine Oil