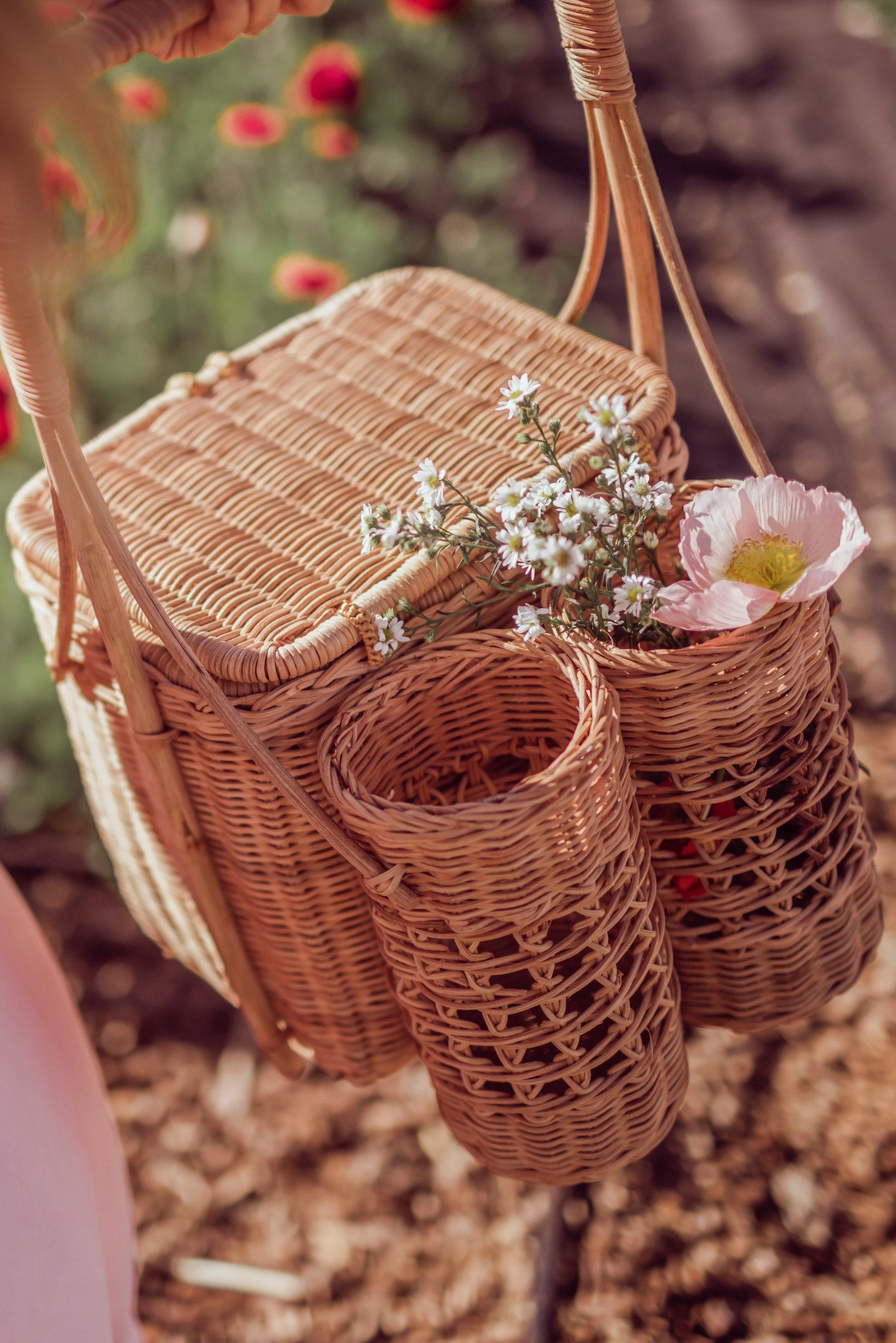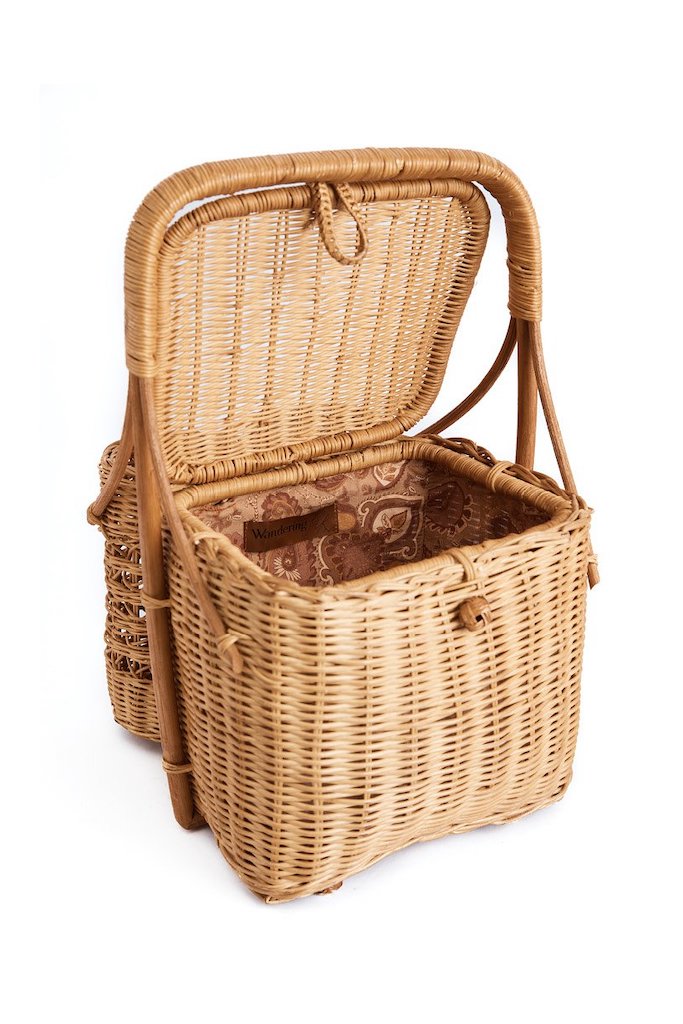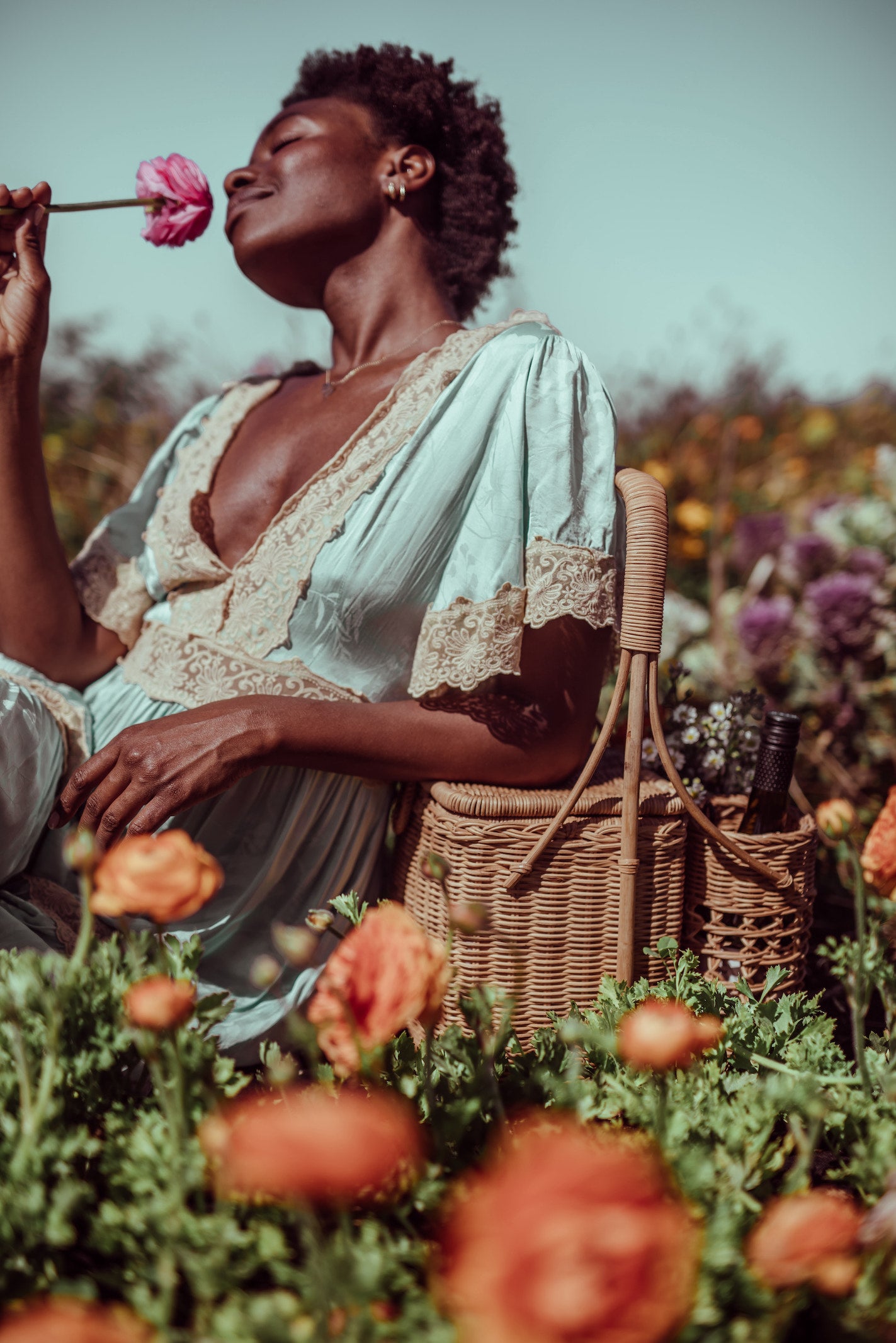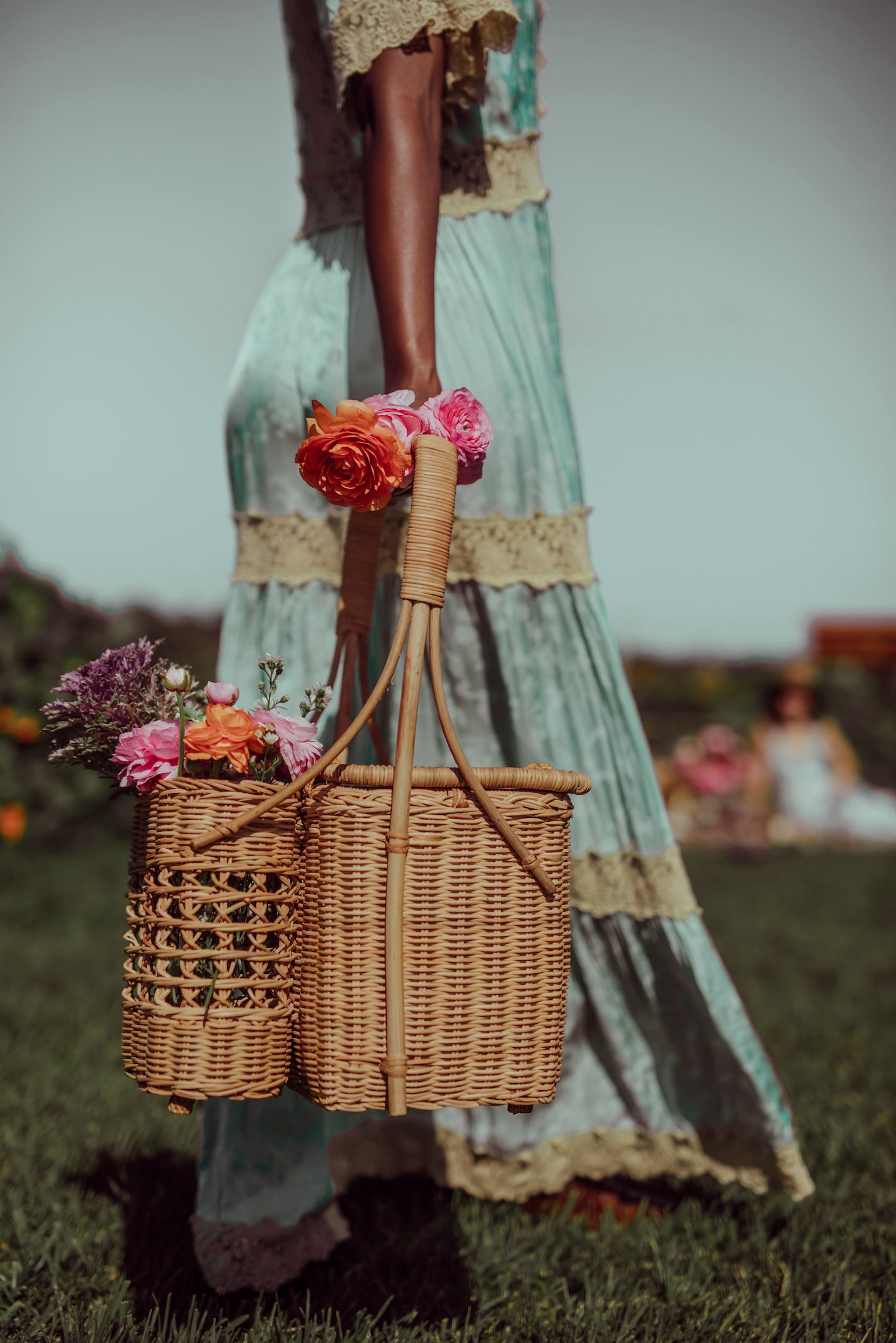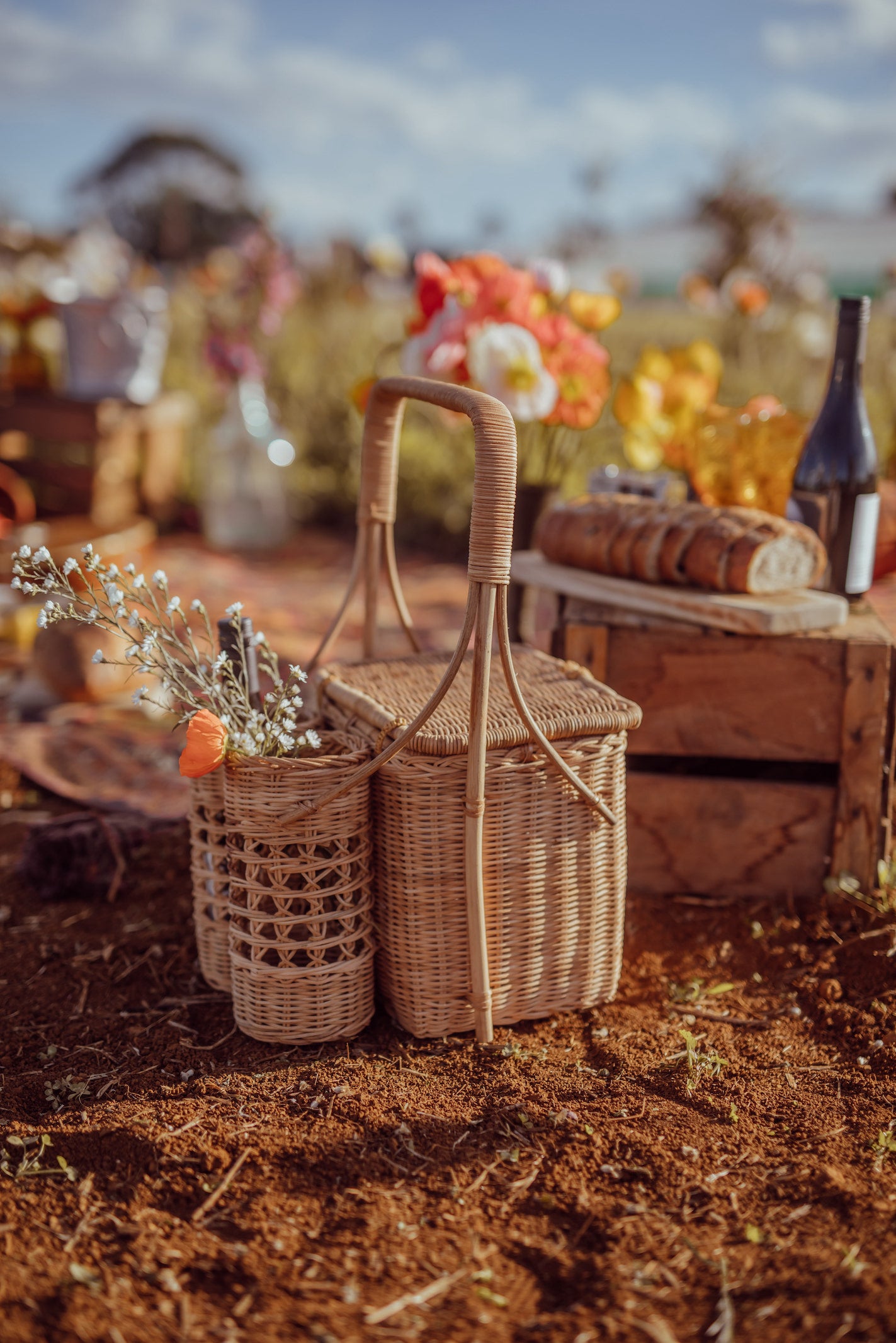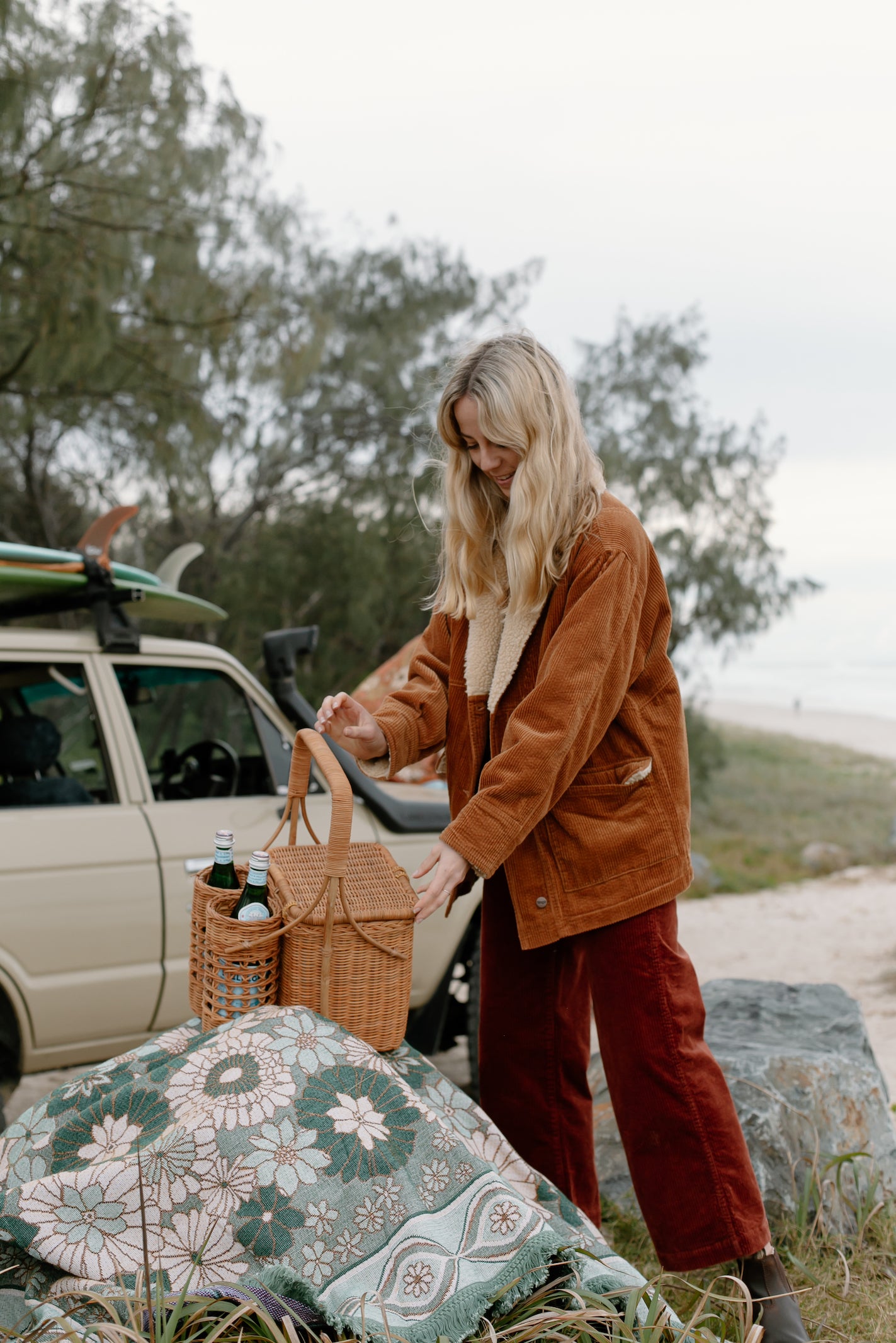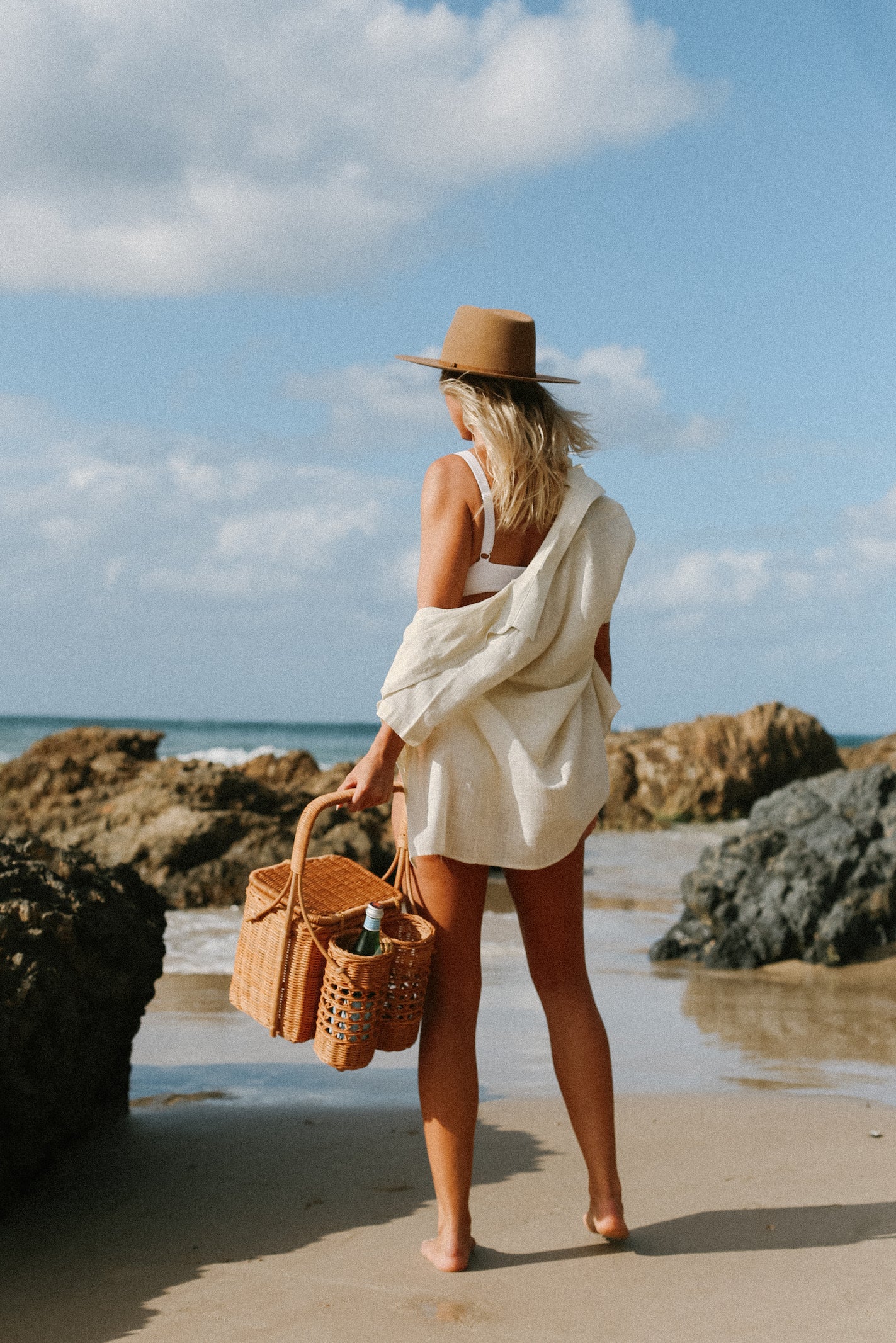 PLEASE NOTE THAT THIS ITEM IS ONLY AVAILABLE FOR SHIPMENT WITHIN AUSTRALIA & WILL INCUR A $30 SHIPPING FEE (NO MATTER THE ORDER TOTAL) DUE TO LARGER THAN REGULAR POSTAGE SIZE. WE WILL INVOICE YOU FOR THE EXTRA SHIPMENT COSTS SEPERATELY :)
A timeless picnic accessory.
The Lovers' Picnic Baskets honours the traditional craft of weaving, allowing the chance to work with artisan Women in Vietnam.
Perfectly imperfect, embrace the unique character of these handmade baskets, paying tribute to the craft of weaving. Each basket has its own unique shape and imperfections making them one of a kind.
Baskets have been treated with a traditional smoking technique to create a more stain and mould resistant rattan, please be aware that this also means they have a slight wood-fire smoke aroma. 
The Details
Basket size : L31cm x H45cm x W27cm

- Two wine bottle holders

- Compartment for all your picnic essentials

- A bamboo chopping board included inside

- Hand painted paisley fabric lining in hues of burnt umber and creaming coffee designed by founder Sharnee.