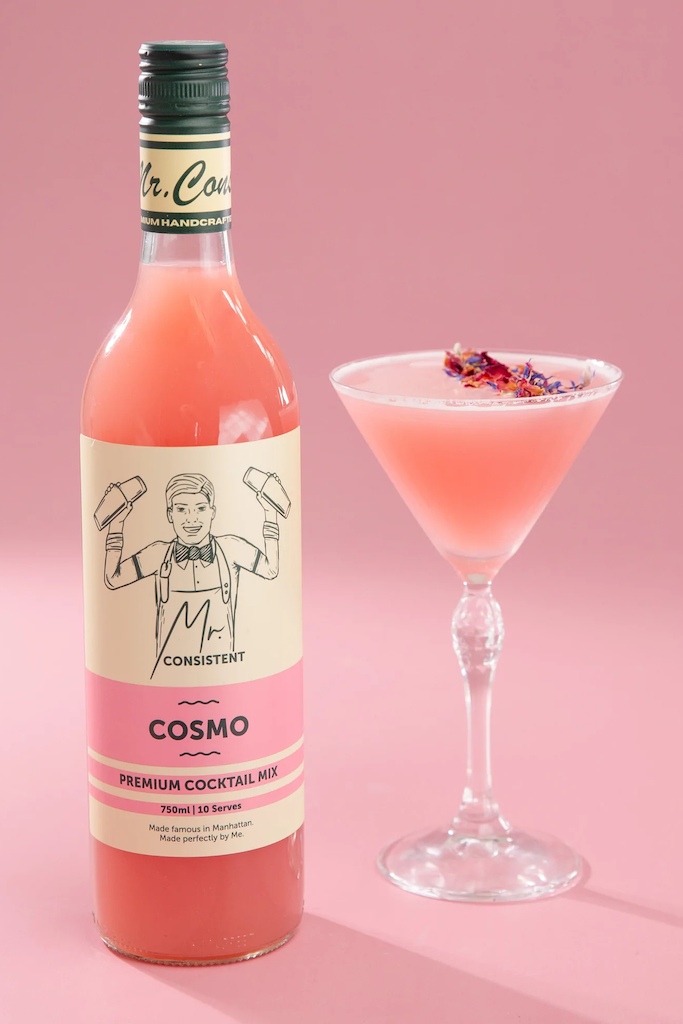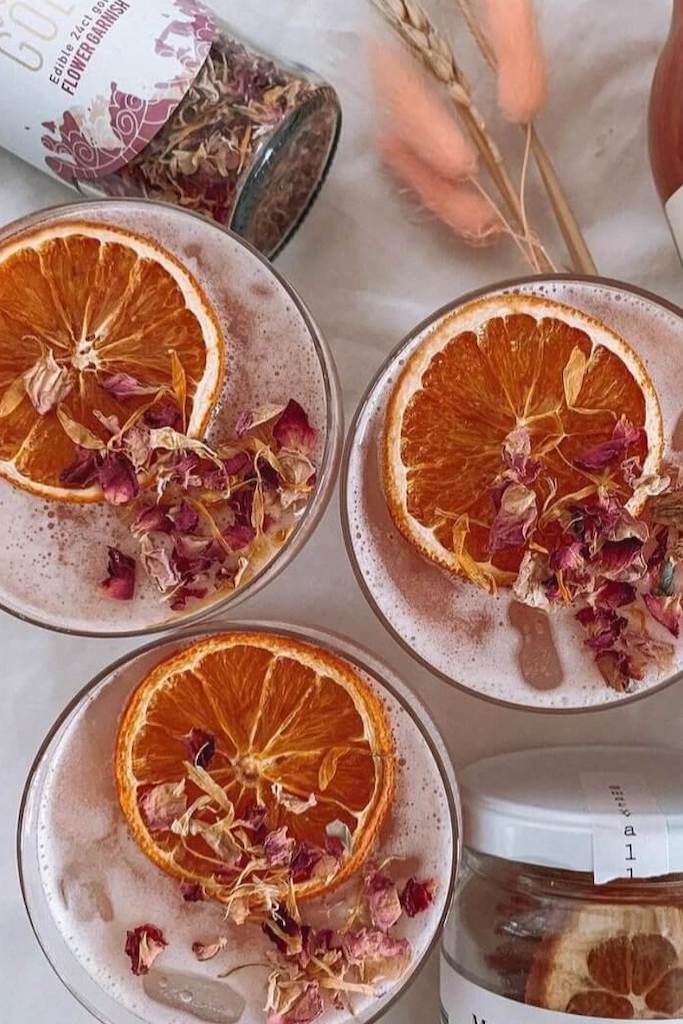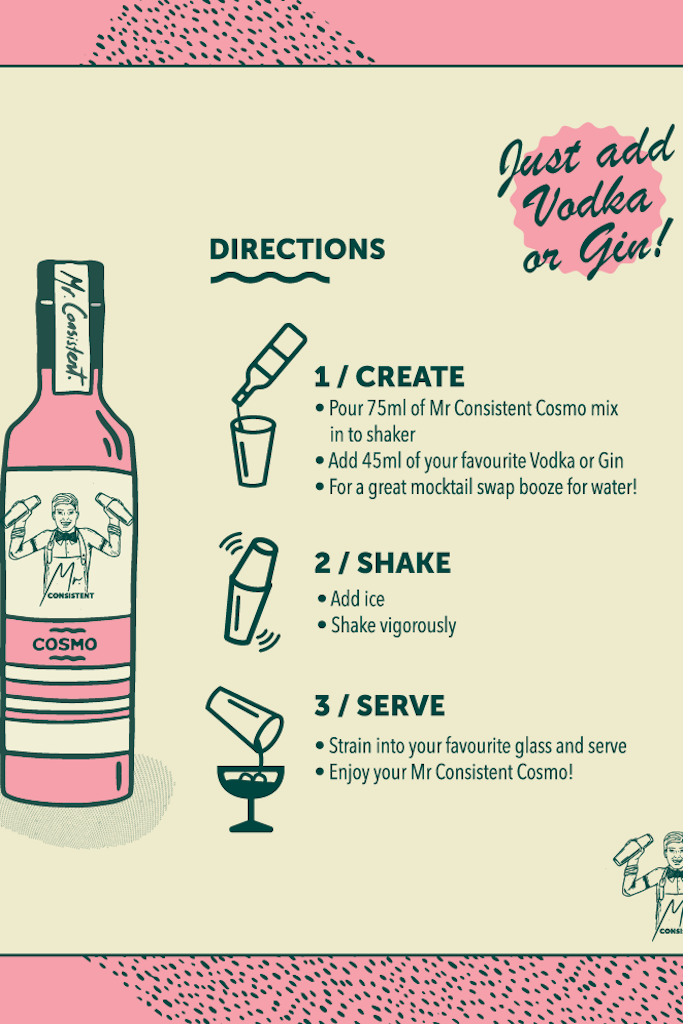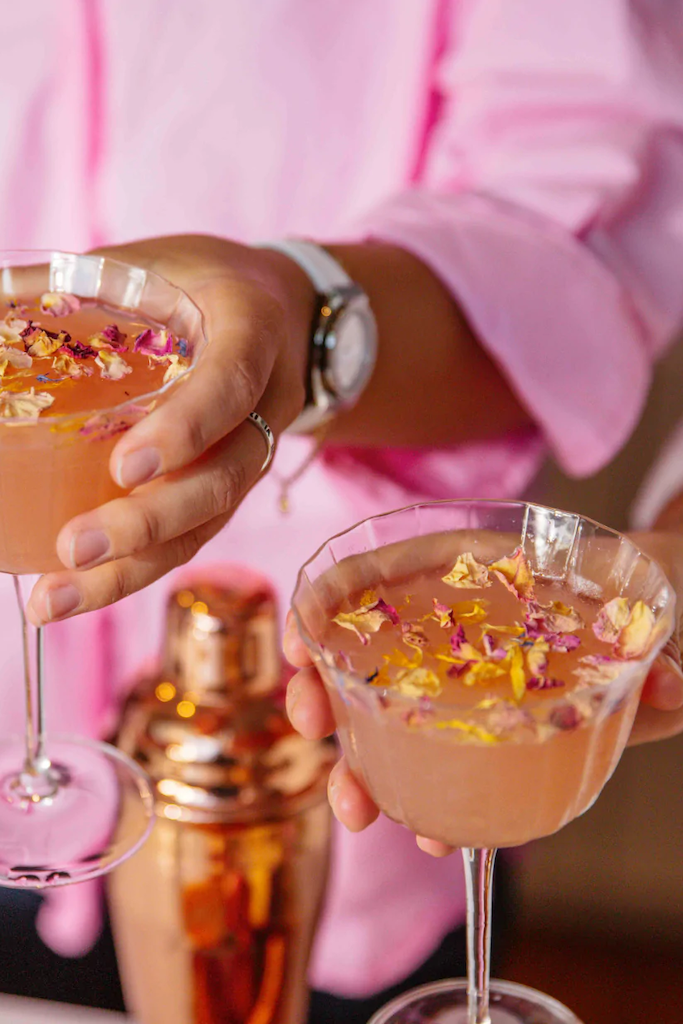 Mr Consistent Cosmo Mixer
Please note that this item is only available for LOCAL PICK UP (no shipping option at this point in time until we can work out a suitable sustainable way to send them safely) But if you're in and around the Margaret River Region you can purchase online & pick up from our Boutique :)
The almighty Cosmo; Need we say more? Born and bred in the bars of Manhattan.
Everyone knows their way around a Cosmo. Perfect for any glamorous occasion while living your best Carrie Bradshaw moment!
Mr Consistent's passion is to bring you great quality cocktail mixers to make it easy for you to shake up a storm with your friends, family or just speed up cocktail service at your venue!

Vegan & Gluten Free!
Tasting Notes:
This delicious number is packed with the sweet flavours of cranberry blended with the fresh delight of orange and citrus. 
Best Paired With:
Vodka or Gin 
Garnish Recommendation: 
Our Mr Consistent Dried Oranges
Best Served In:
Our Wandering Folk Cocktail Glasses
Mocktail: 
Don't forget, all My Consistent mixers already come booze-free and can be served as a mocktail! Simply add 45ml of water or soda water to your Mr. Consistent cocktail for the booze-free option!  
Ingredients:
Lime Juice [Lime Juice, Preservative (202)], Cranberry Juice [Reconstituted Cranberry Juice, Sugar, Preservative (202), Vitamin C (300), Filtered Water, Sugar, Orange Blossom Water (303), Orange Oil, Lemon Oil, Tangerine Oil, Grapefruit Oil, Green Mandarine Oil