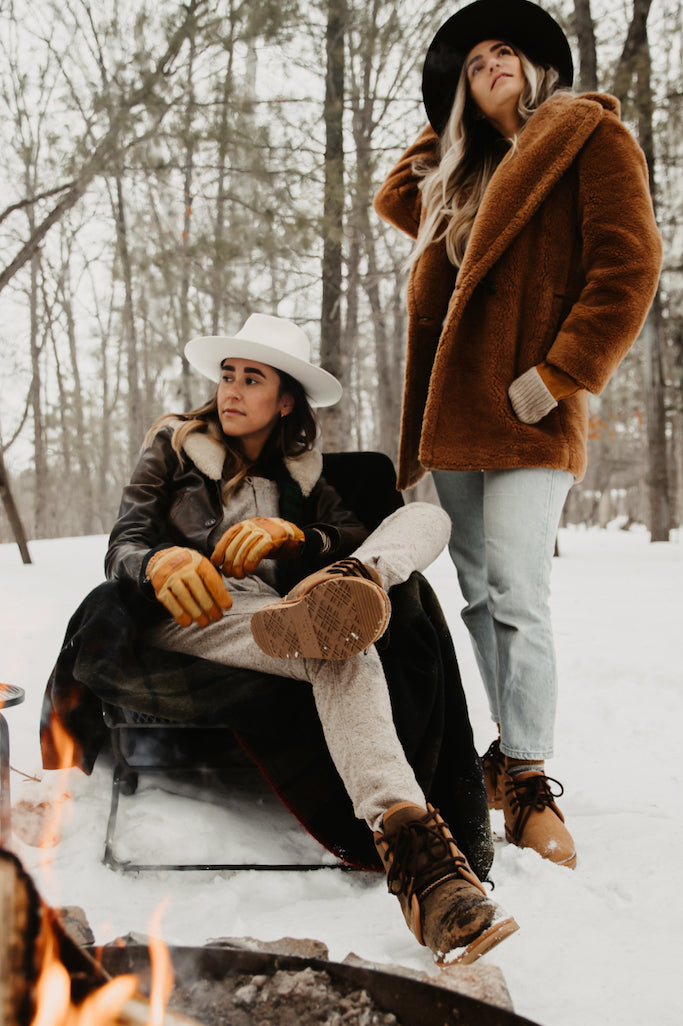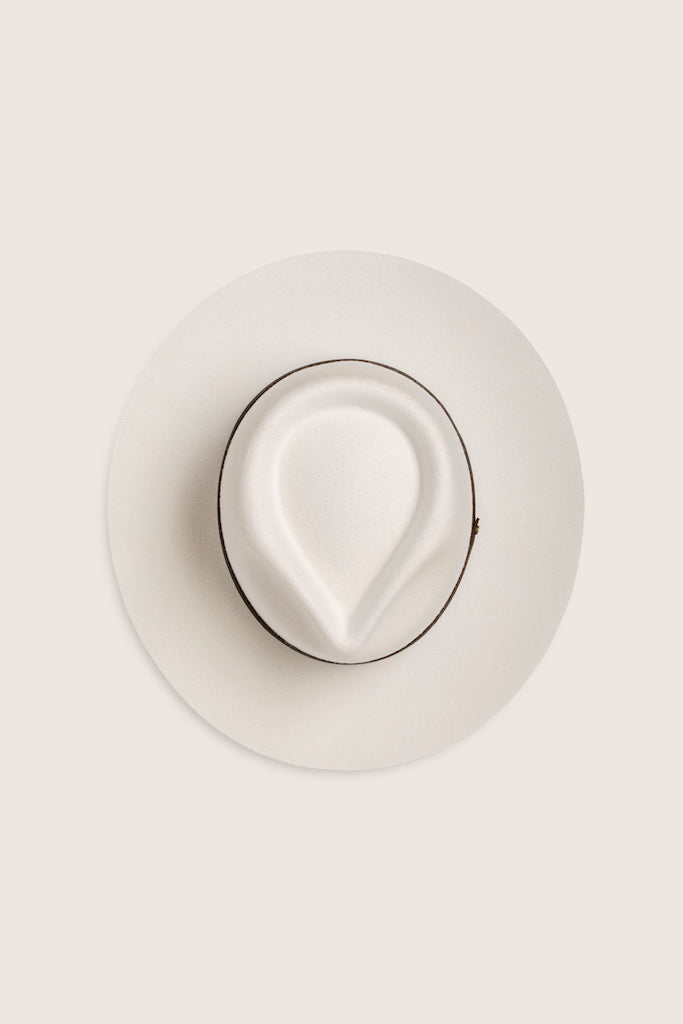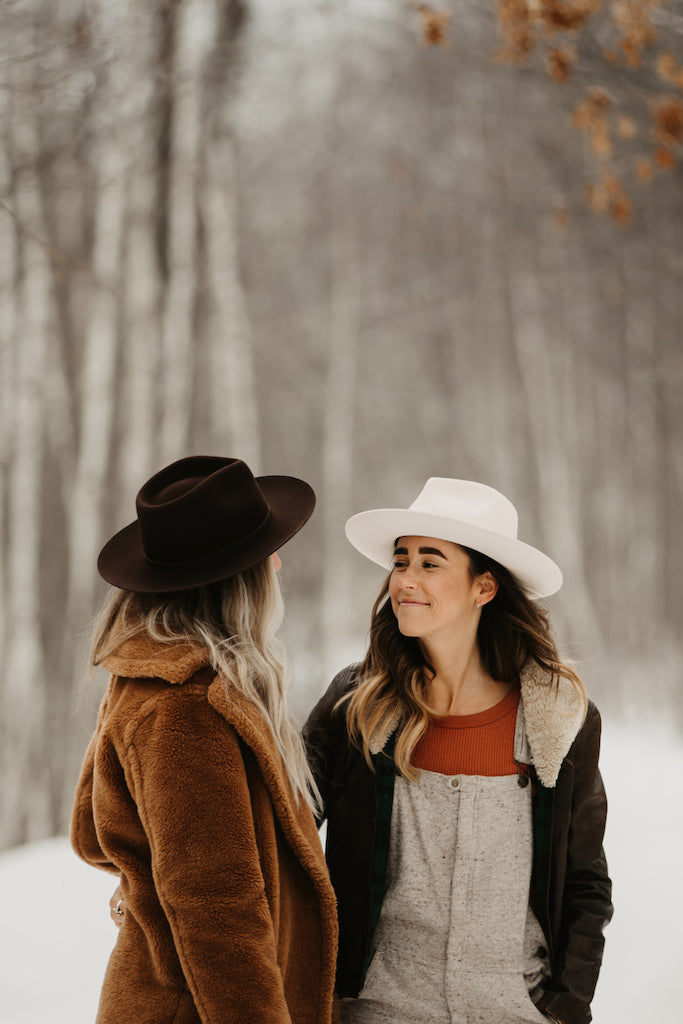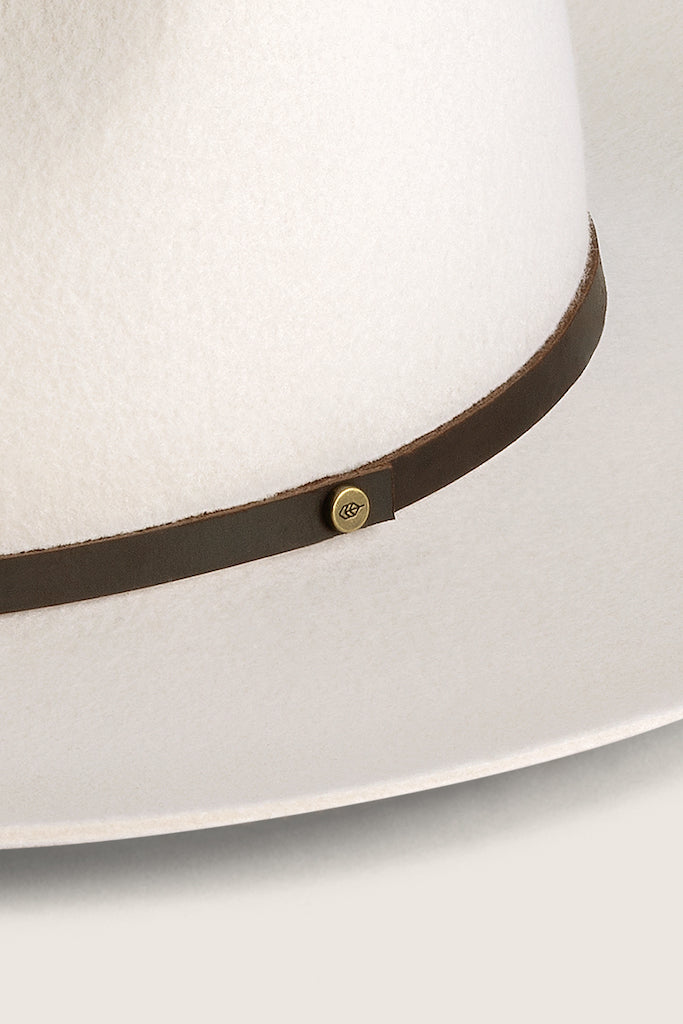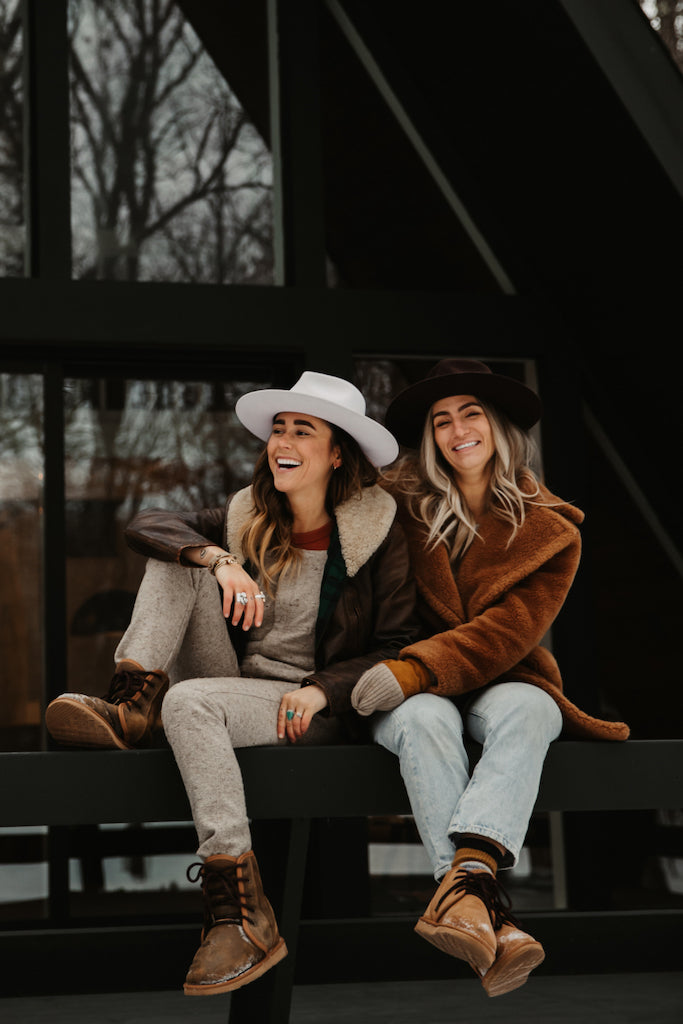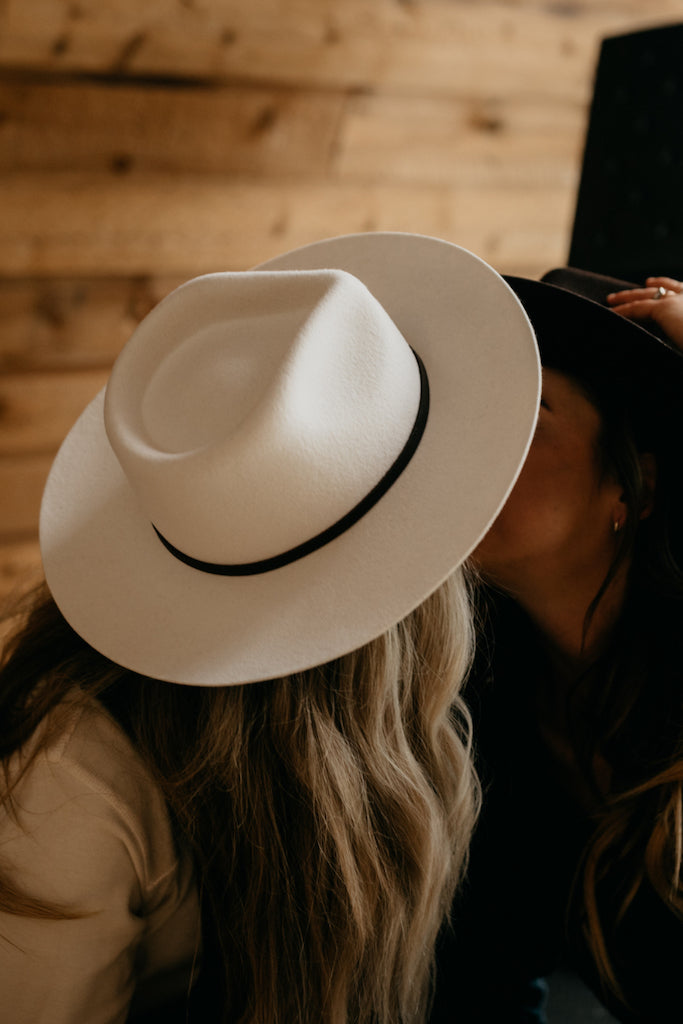 The Cooper, Will & Bear's most anticipated style yet, has finally arrived! Smart, adventurous and incredibly stylish are 
just some of the attributes this style embodies and we cannot stop wearing it everywhere we go!
Inspired by 1960s New York, this bold wide brim hat has a size adjustable sweatband suitable for most head sizes. The unique upturned brim is the perfect unisex hat for all occasions. The Cooper is available in Bone and Coffee colour-ways
Cooper is made from 100% Australian wool. Wool is natural, biodegradable, recyclable, renewable & odour-resistant. Wool naturally regulates temperature, meaning its warm in winter & cool in summer. Our wool is sourced from small lot farms in Australia. We source short low-quality fibres the fashion industry doesn't use and turn them into a high quality felt products that are designed to last the extra mile. 
8cm Wide upturned brim fedora
Teardrop 11cm tall pinched crown
Size adjustable internal sweatband
Natural leather accessory
Antique embossed brass stud
One hat sold, 10 trees planted. Will & Bear plant ten trees for every hat sold. Its is part of their commitment to protect the natural environment for our future generations. Now planting in Senegal Africa.