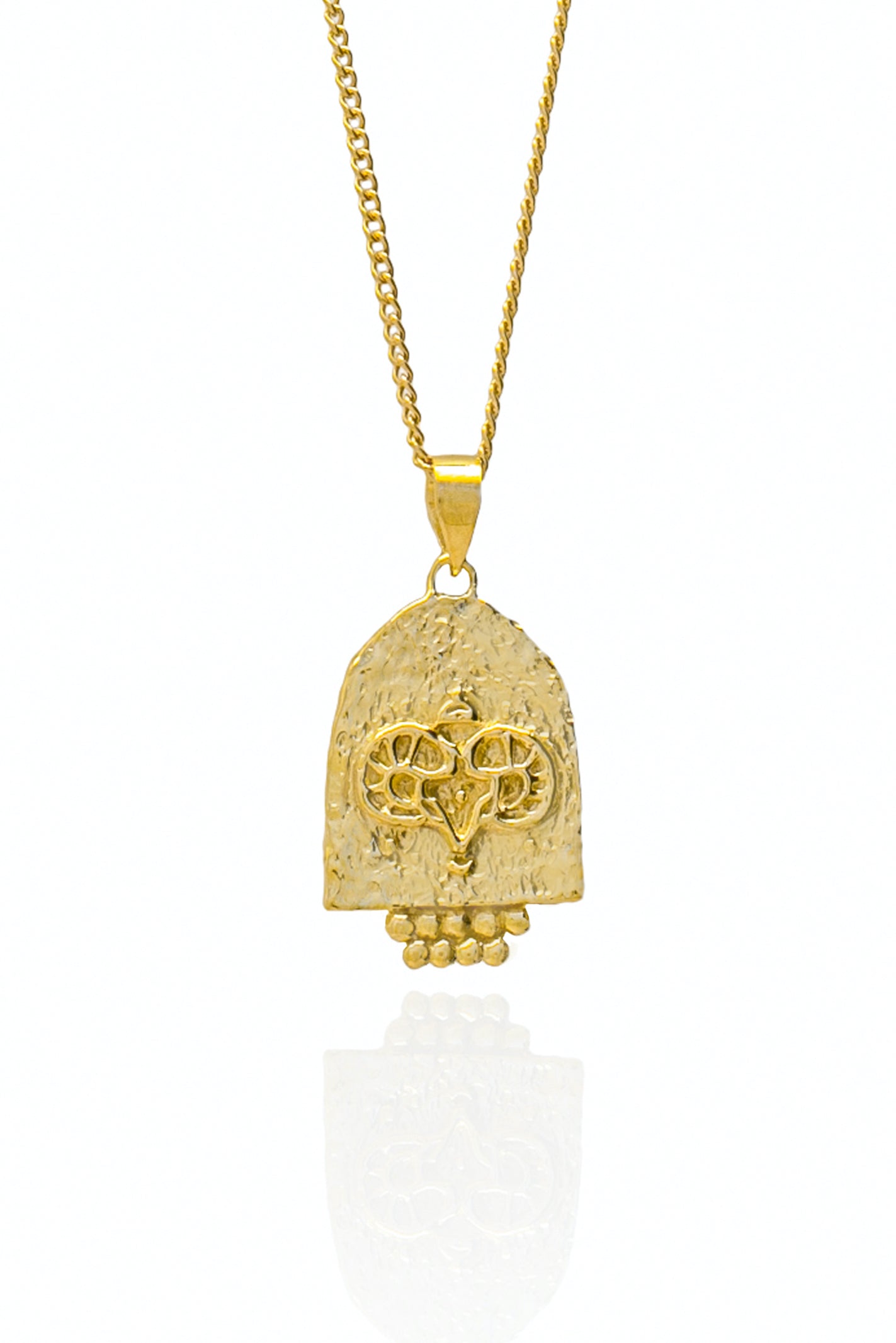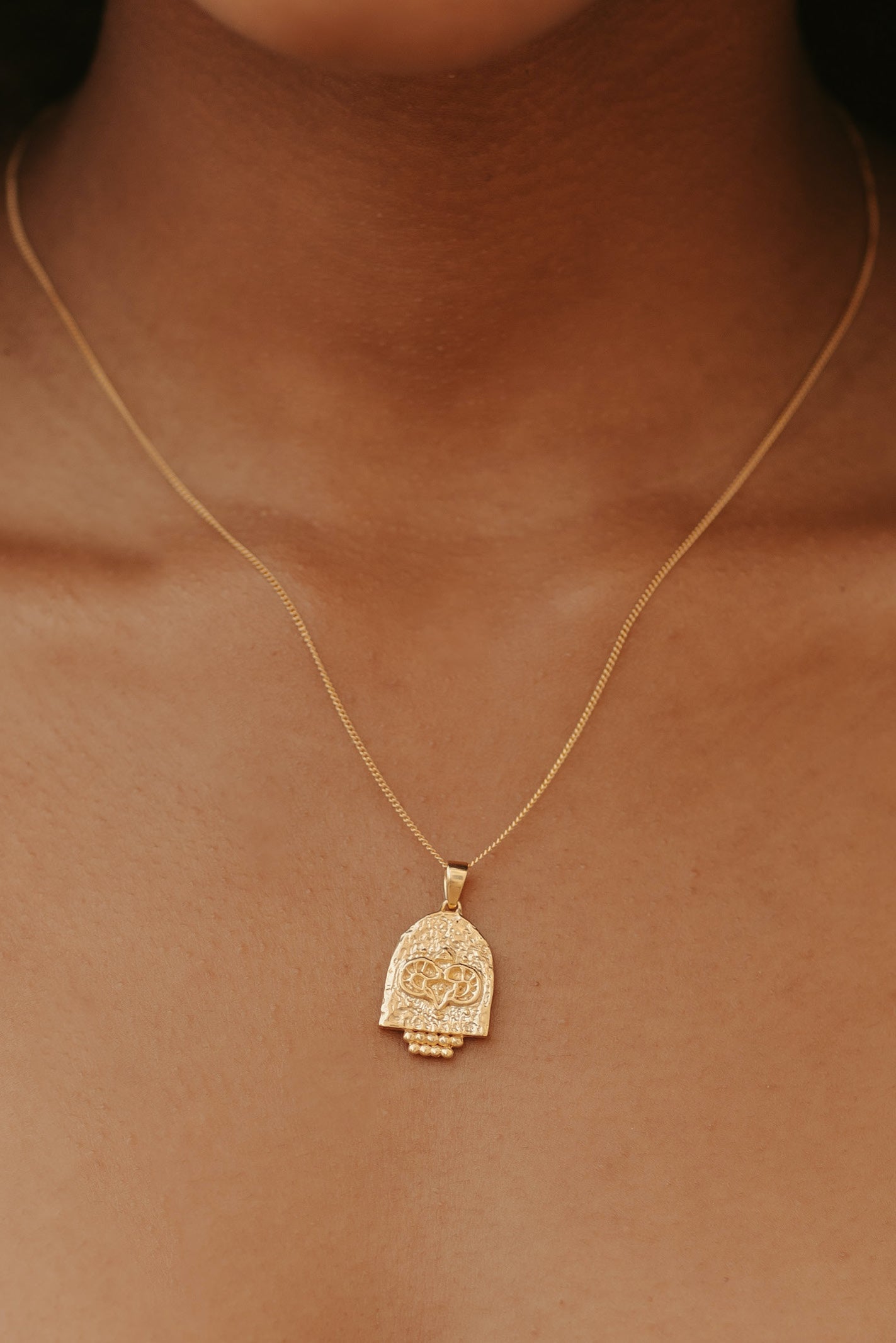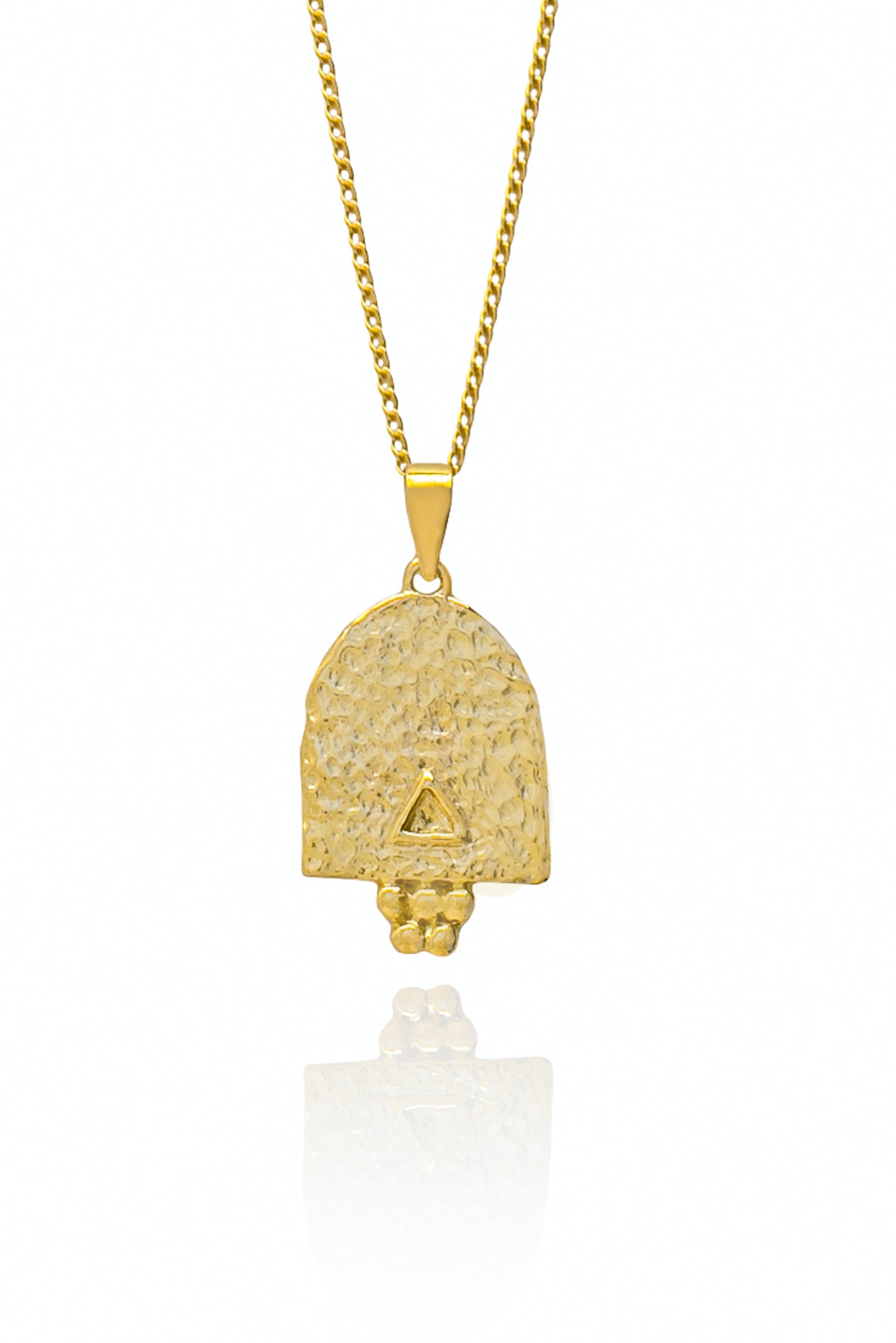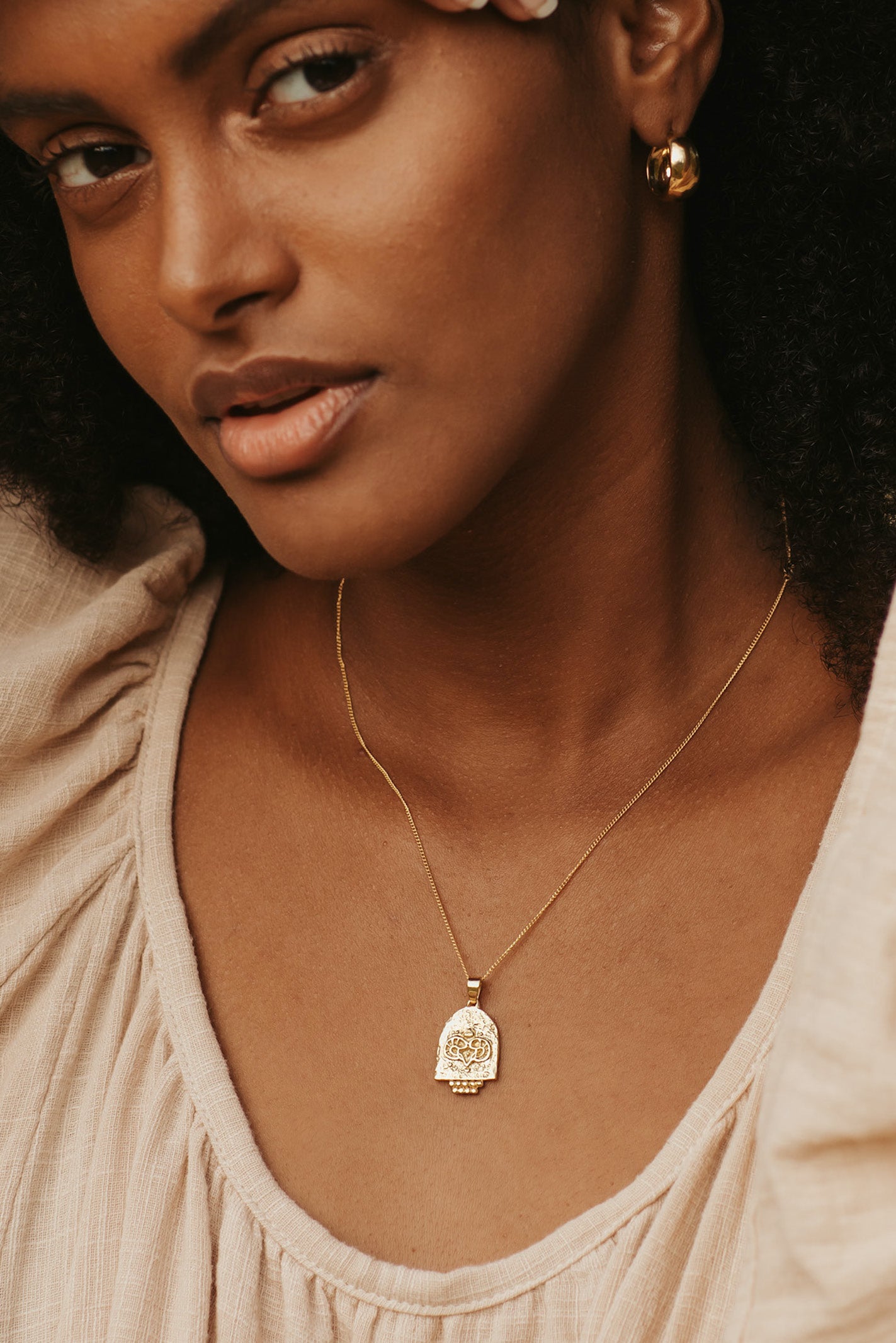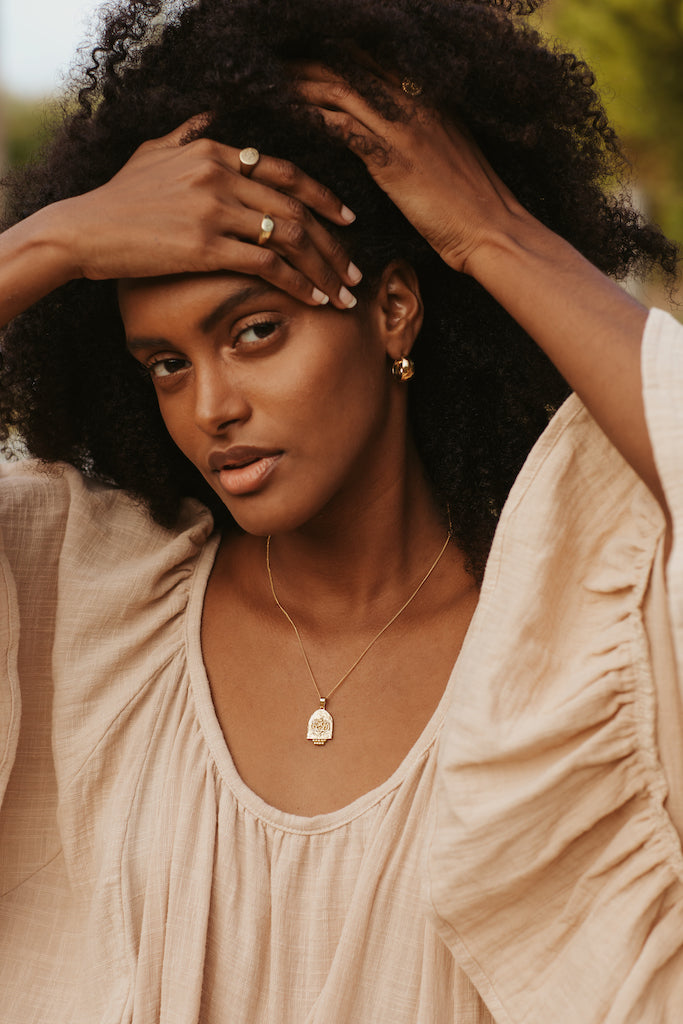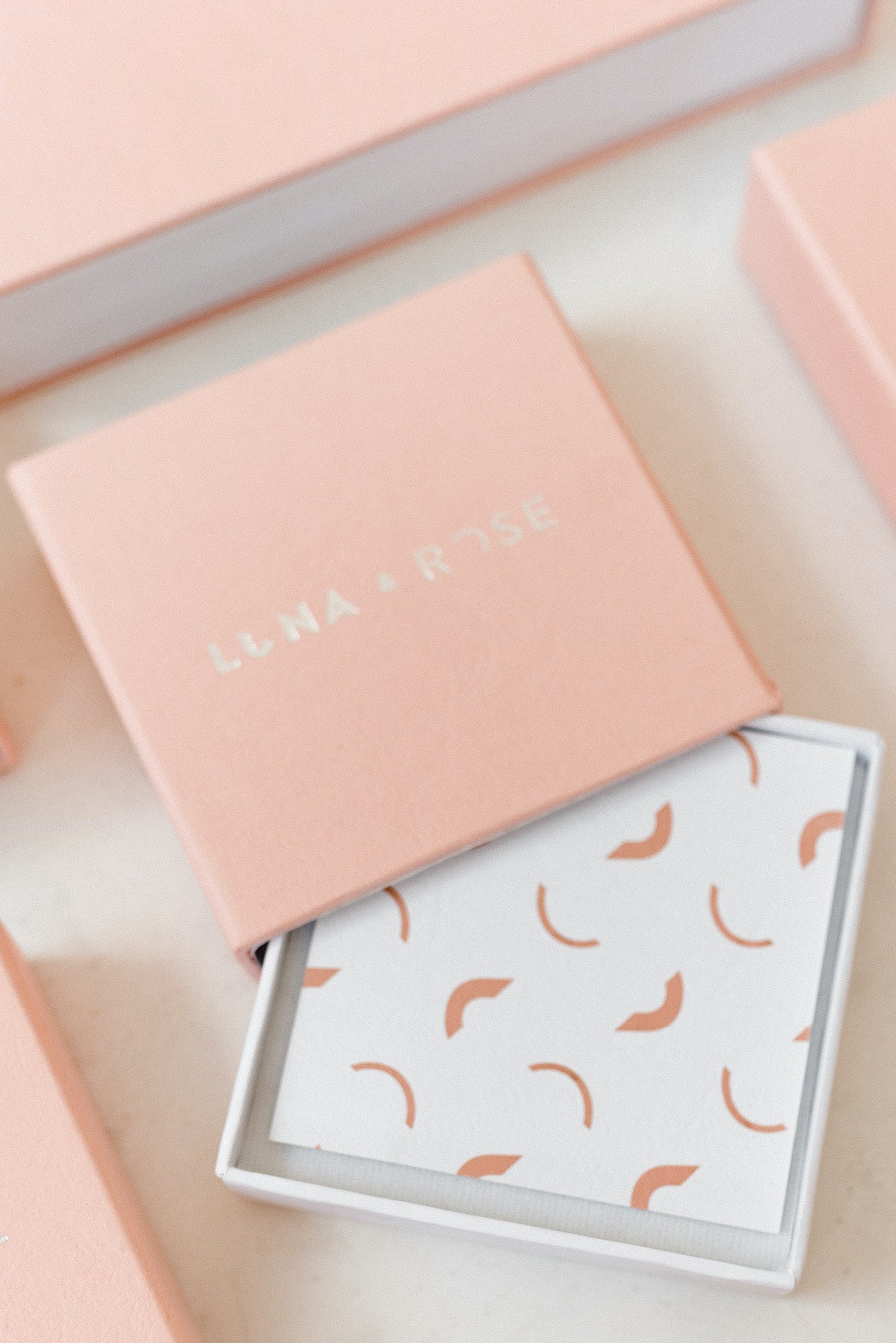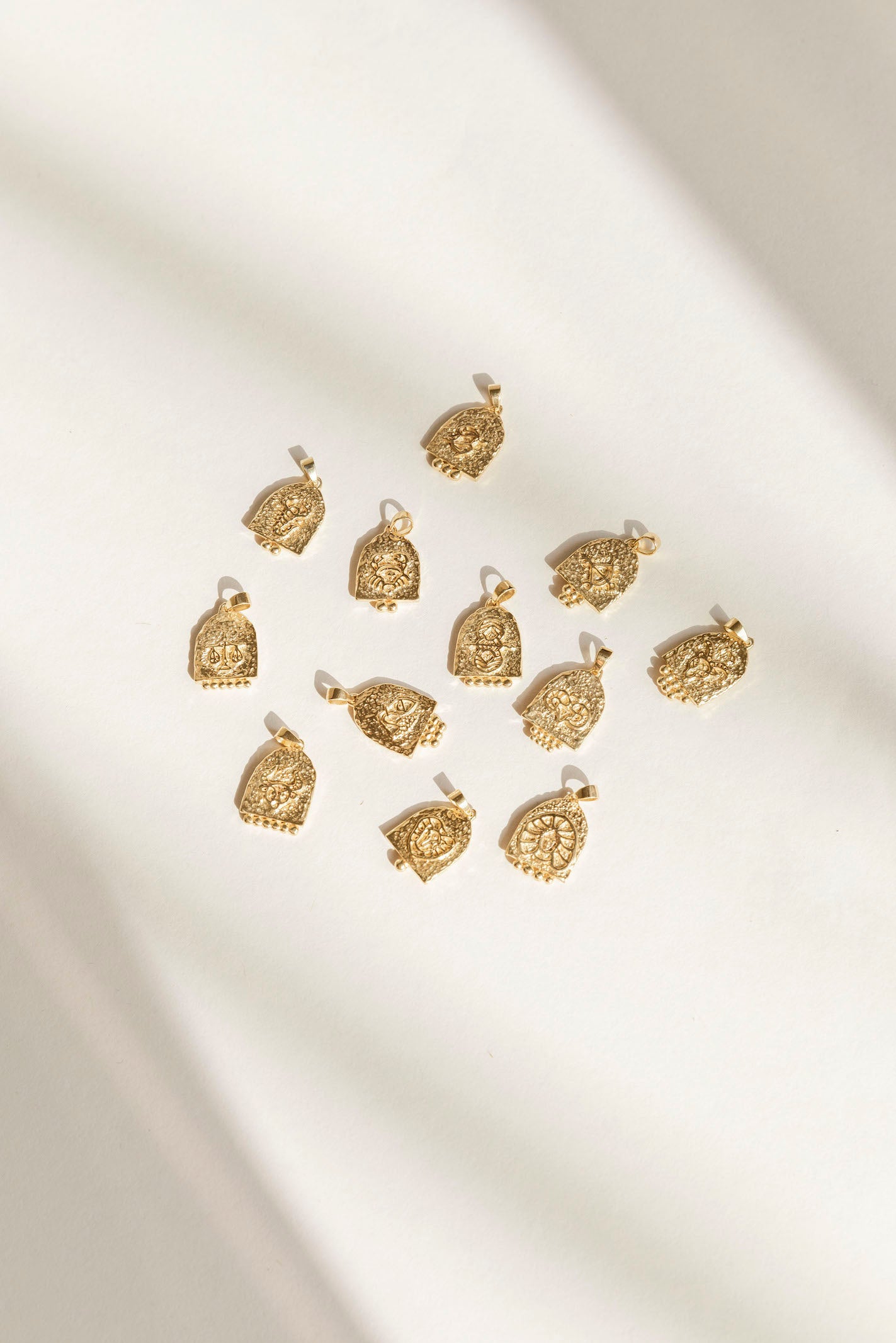 Aries Zodiac Necklace // Gold
You Adventurous Aries you!
ARIES ELEMENT: Fire
LUCKY NUMBER: 9
ARIES STRONGEST TRAITS: Curious, Energetic, Honest, Brave, Adventurous, Passionate, Generous, Hopeful, Adaptable.
ALSO: Impulsive, Naïve & Impatient
WHY WE LOVE YOU: Generous to the core, Arians are full of life & possess a warmth of energy. Always looking for a challenge, a typical Aries person is full of vitality & curiosity with a heightened sense of justice. We love your fierce determination to win & impulsive behaviors.
Optimistic at heart, our Aries pals like to live, love & play hard. Let's go, it's Game time!
Made from solid .925 Recycled Sterling Silver & plated with 3 layers of 18kt Gold
Pendant measures approx 16mm x 20mm
The balls on the case of the pendant represent this signs lucky number!
Chain length: 20" (all chains have a loop 2" shorter so you can style and layer how you prefer)
Packaged in bio-degradable jewellery box with a card featuring your star sign traits (Perfect for gifting!)